Wellesley College Completes Record-Setting Campaign;
Women's College Raises $472 Million, Highest Among Liberal Arts Colleges
For immediate release:
August 8, 2005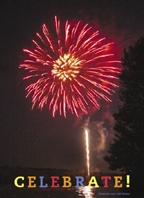 WELLESLEY, Mass. -- Wellesley College today announced the successful conclusion of its fundraising campaign, totaling $472.3 million in gifts and pledges and far surpassing the initial goal of $400 million set when the effort began five years ago. According to data compiled by The Chronicle of Higher Education, Wellesley's campaign total is the largest of any liberal arts college.
"The generosity of our alumnae and friends has positioned Wellesley for even greater achievements in the decades ahead," said President Diana Chapman Walsh. "Through this comprehensive campaign, we have expanded Wellesley's academic offerings, both in and out of the classroom, boosted our financial aid endowment by more than $90 million, rejuvenated our beautiful campus landscape, built new facilities, and upgraded instructional technology."
More than 71 percent of Wellesley College's 33,000 alumnae made a gift to the campaign. Ninety-five donors made gifts of $1 million or more, including five whose commitments were at least $10 million.
"That we were able to accomplish this goal during a period of such economic turbulence and wrenching world events is a tribute to the commitment of Wellesley alumnae to the College's mission to provide an excellent education for women who will make a difference in the world," said Walsh. "These 23,000 alumnae donors stand ten deep behind each of our 2,300 students, a vote of confidence in our collective future."
Publicly launched in July 2000 and completed June 30, 2005, The Wellesley Campaign makes possible significant investments in many areas of the college:
$142.3 million for academic priorities and co-curricular programs including:
new centers in the humanities and social sciences;
15 new endowed professorships and four endowed assistant

†

professorships to attract the best and brightest junior faculty;
new programs in neuroscience and environmental studies;
a five-fold increase in the number of paid student internships;
endowment of Wellesleyís religious and spiritual life program to support the collegeís growing

multifaith

community.
$103.8 million for landscape and campus facilities including:
construction of a new campus center and parking facility;
restoration of the campus landscape, including the transformation of a former parking lot into green space;
$90.9 million for student scholarships and financial aid for study abroad.

Campaign gifts have enhanced Wellesley's strong financial aid program, through which 57 percent of students receive aid. Wellesley's need-blind admissions policy allows the college to admit the most qualified students, regardless of their financial need. The college also meets 100 percent of a student's demonstrated need. The average financial aid package for 2004-05 was $26,673, and the average, cumulative undergraduate loan debt was $11,621 per student.
$52.4 million for annual operating support.
The Wellesley Campaign set two additional fund-raising records: the largest single gifts by living alumnae to a women's college and the largest bequest ever to a women's college. Though these women donors come from different generations and backgrounds, they share a strong connection to their alma mater and its mission of educating women.
Kathryn Wasserman Davis, an alumna from the Class of 1928 and trustee emerita, committed $33 million to the campaign through her family foundation. Her extraordinary commitment includes endowed funds to support Wellesley's global education initiatives, including financial aid for international students, restoration of significant portions of the campus landscape, and construction of a parking facility.
Lulu Chow Wang, an investment professional and member of the Class of 1966, committed $27 million for a new campus center. The building, which is scheduled to open this fall, will be named for Wang. The campus center's dining room will be named in honor of Wang's mother, Bae Pao Lu Chow.
Leonie Faroll, a lifelong New Yorker who skillfully managed her investments for decades and maintained a frugal lifestyle, left Wellesley a bequest of more than $27 million, the largest in the college's history and the largest bequest ever to a women's college. Faroll, a member of the Class of 1949, designated her bequest for capital improvements to the college power plant and for infrastructure improvements, structural renovations, and new equipment in the Science Center.
Wellesley's last campaign also set a record for liberal arts colleges, totaling $168 million when it ended in 1992 and bringing attention to the increasingly influential role of women in philanthropy.
Since 1875, Wellesley College has been a leader in women's education. Its 500-acre campus near Boston is home to 2,300 undergraduate students from all 50 states and 68 countries.