Wellesley College Students Win Fulbright Grants
for Research, Study and Teaching
WELLESLEY, Mass. – One senior will research social change in Beijing brought about by the remodeling of the city for the 2008 Beijing Olympics. Another student will look at Russia's challenges in modernizing its museum practices, while a third will study health education in a local public school system in Kunming, China.
These studies and more will be undertaken with support from the Fulbright Program, which has awarded grants to seven Wellesley College students. Full grants have been awarded to seniors Erin Doherty, Heather Hausladen and Fanny Tsang for research and study. Seniors Lauren Gritzke, Megan Gross, Michelle Louie and Wallis Yu have received English Teaching Assistantships. In addition, Samantha E. Rose '05, Claire Smolik '06 and Julia Powers '05 have been awarded full grants. Amy Y. Wong '05 has received a full grant with an English teaching assistantship. Senior Stephanie Gilardi has received an Austrian Government Teaching Assistantship, administered by the Fulbright Commission in Austria.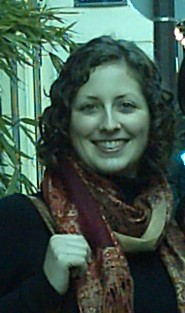 Erin Doherty will conduct research and study in St. Petersburg, Russia. Doherty, a French and Russian double major, will take Russian art history courses at Smolny College, a liberal arts college within St. Petersburg State University. She will also research the management and preservation of artwork in Russia, using State Hermitage Museum as a case study of Russia's challenges in modernizing its museums.
"The Hermitage has been designated a World Heritage Site by UNESCO, but last summer was witness to art thefts of over $5 million," Doherty said. "These art thefts are what prompted my interest in doing research on this historic institution, as they revealed complex problems in funding and management of the museum, which technically 'belongs to all people of the world,' according to its UNESCO World Heritage Site status."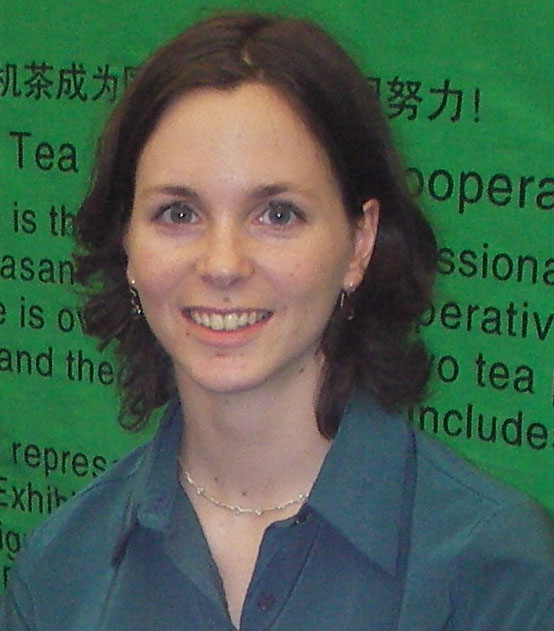 Heather Hausladen has been awarded a full grant to China and a Fulbright Critical Language Enhancement Award. Hausladen, an East Asian studies and physics major, will study Mandarin Chinese for the fall semester at Qinghua University in Beijing with funding from the Fulbright Critical Language Enhancement Award. Following her language training, she will begin the regular Fulbright grant by studying urban planning at Qinghua University as well as completing her own research.
"In the spring, I plan to begin my Fulbright research on social change in Beijing brought about by the dramatic remodeling of the capital city for the 2008 Beijing Olympics," said Hausladen, who has previously studied abroad in Harbin, China. She has also interned at the Cultural Development Center for Rural Women in Beijing and at the New York Times' Shanghai bureau.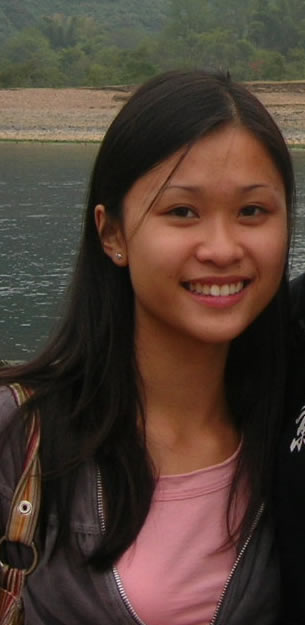 Fanny Tsang has been awarded a full grant for research and study in Kunming, China. Tsang, an international relations major, will take education and public health classes at the Yunnan Normal University. She will also work in urban and rural public schools to examine their current health education curriculums.
"School-based health education can be an important tool to improve China's health in the future by creating a safe learning environment and teaching the youth the importance of a healthy way of life," Tsang said.
Tsang said she was drawn to the Fulbright program because she could pursue her interest both academically and in the field.
"I had applied to the Fulbright hoping to learn more about how to address some of the current growing health concerns by focusing on methods of prevention through education," Tsang said. "I believe adequate education and awareness about healthy behaviors can improve the overall well-being of society."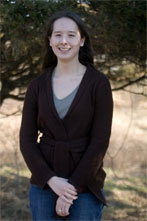 Lauren Gritzke has been awarded a teaching assistantship in Korea. Gritzke, a Spanish and international relations major, said she was drawn to the program because she is half-Korean and speaks Korean, but has never visited the country.
"I've always wanted to go and learn more about the culture and improve my Korean so that I can speak with business proficiency," Gritzke said. "At the moment, my Korean is what I like to call 'home Korean.'"
Gritzke hopes to pursue an internship at the U.S. embassy in Seoul during the two-month school break, as well as volunteer with an environmental organization in Korea.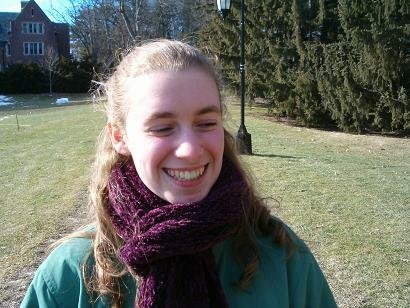 Megan Gross has been awarded a teaching assistantship in Russia. Gross, a Russian and cognitive and linguistic sciences double major, will teach English at Tomsk State University in Tomsk, which is located in Siberia. While Gross has been fascinated by Russian literature and the language for many years, this will be her first trip to Russia.
"I have been interested in Russia ever since middle school when I did a project on my family ancestry and discovered that my great-grandfather had come to the United States from Russia in the early 1900s," Gross said. "I think part of my interest in Russia stems from a desire to reconnect with my heritage."
Gross recently completed her thesis, "Cross-linguistic Syntactic Priming in Russian/English Bilinguals." She said she is fascinated by the process of language acquisition and is looking forward to the opportunity to teach English to Russian speakers.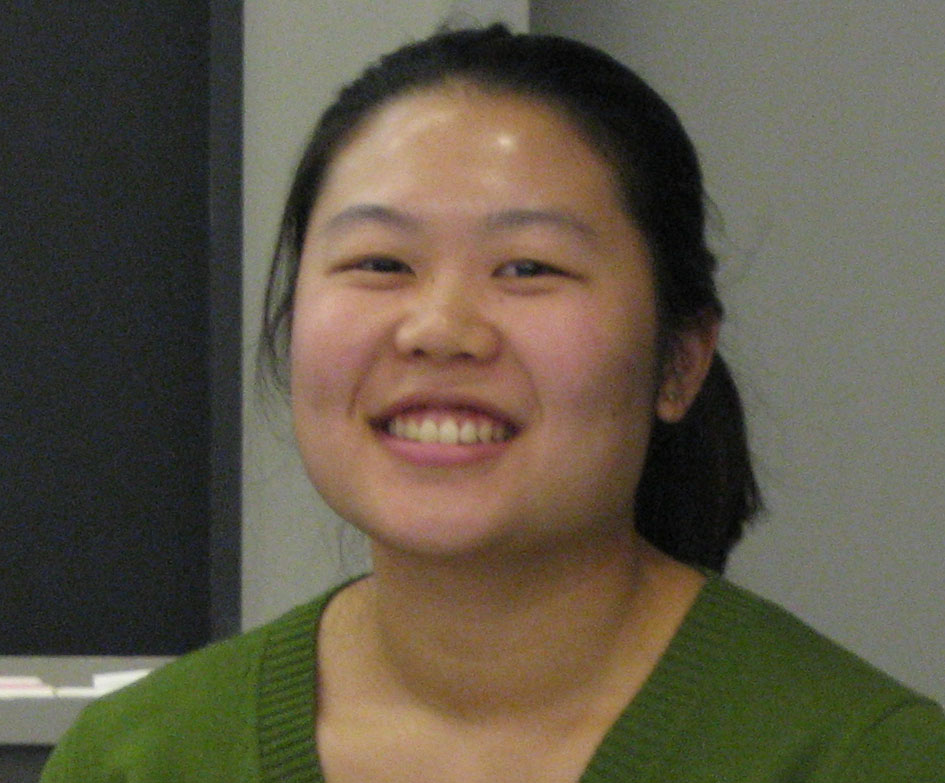 Michelle Louie has been awarded a teaching assistantship. Louie, an East Asian Studies major, will be teaching in a public elementary school in Yilan County on the northeastern coast of Taiwan. Louie said she is looking forward to practicing the Mandarin Chinese language both in and outside of the classroom while in Taiwan.
"I wanted to gain more teaching experience because I am interested in teaching as a career," Louie said. "I am also considering working for the State Department. Working abroad will broaden my understanding of and my exposure to another culture and society."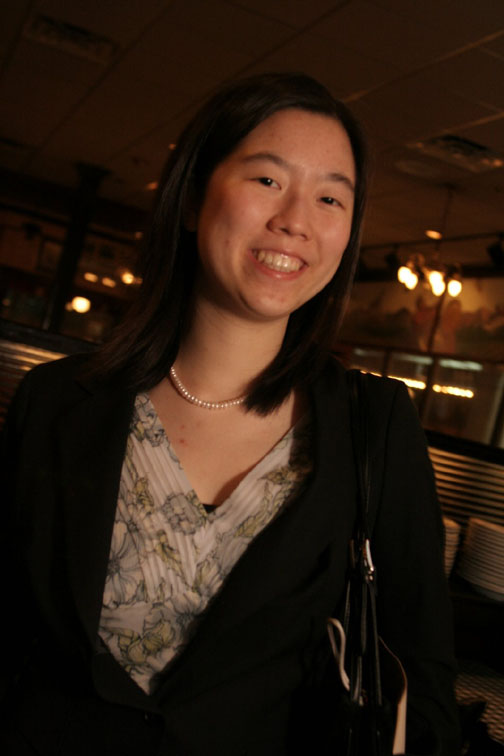 Wallis Yu has been awarded a teaching assistantship in Bangkok, Thailand. Yu, an English major, will teach 7th to 12th graders. Yu said she was motivated to apply for the assistantship because of her interest in international development and her desire to gain a deeper cultural understanding of what development looks like in Thailand.
"Given the tumultuous history of Thailand's surrounding neighbors (Cambodia, Vietnam and Burma/Myanmar), I'm particularly interested to see how Thailand has been affected by issues of refugee camps and human trafficking," Yu said.
Yu said she is excited to work with the students and is looking forward to the challenges of teaching in a cross-cultural context without knowing the native language. She has previously taught English in China, but she can speak and understand Mandarin Chinese at the conversational level.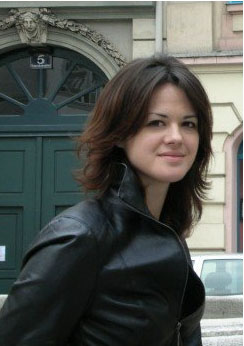 Stephanie Gilardi has been awarded an Austrian Government Teaching Assistantship in English for the 2007-2008 academic year, administered by the Fulbright Commission in Austria.
Gilardi, a German studies major, will teach English in two high schools on the outskirts of Austria's second largest city, Graz. While in Graz, Gilardi will also study at the Karl Franzen University and hopes to intern at a newspaper.
"After spending my junior year abroad in Vienna, where I volunteered in an English classroom, I saw this program as an opportunity to return to Austria to learn more about the Austrian education system and to facilitate discussion about my own language and culture abroad," Gilardi said.
The Fulbright Program, sponsored by the U.S. Department of State, gives students, scholars and professionals the opportunity to do international research, study or teaching. It was launched in 1946 after Senator J. William Fulbright presented a bill in Congress to use the proceeds from the sale of surplus war property for the "promotion of international good will through the exchange of students in the fields of education, culture and science." The program awards about 1,200 full grants annually and sends students to more than 150 countries.
Since 1875, Wellesley College has been a leader in providing an excellent liberal arts education for women who will make a difference in the world. Its 500-acre campus near Boston is home to 2,300 undergraduate students from all 50 states and 68 countries.
###