Wellesley Chemistry Students Present and Receive Honors
from American Chemical Society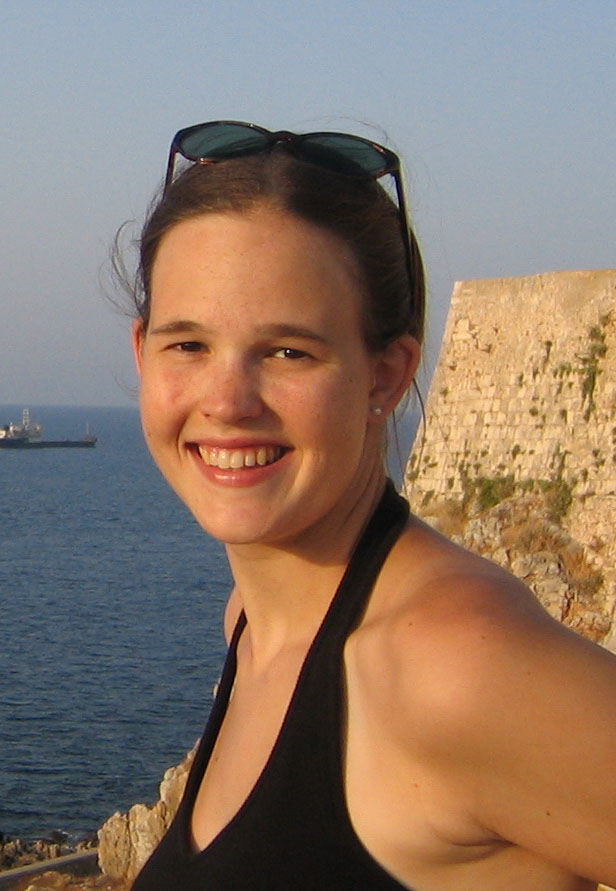 WELLESLEY, Mass. -- Wellesley College junior Margaret Thompson, right, has won a Norris-Richards Undergraduate Summer Research Scholarship to support her diabetes research at Wellesley College this summer. Thompson will investigate the molecular mechanisms by which insulin production is initiated in the pancreas.
"My research involves learning about the molecular interactions in our bodies that lead to the production of insulin and how we can exploit those interactions to create therapies for Type II diabetes that will allow patients to create more of their own insulin instead of relying on insulin injections," said Thompson, who will work under the direction of David Haines, associate professor of chemistry at Wellesley College.
The Norris-Richards Undergraduate Summer Research Scholarship, sponsored by the Northeastern Section of the American Chemical Society, is awarded based on the merit of the research, as represented in a research proposal, and the academic and research record of the applicant.
In March, Thompson was joined at the National Meeting of the American Chemical Society in Chicago by nine Wellesley students from the Haines Research group to present their diabetes research. Seventeen other Wellesley chemistry students also presented at this meeting.
Student presenters included Rachel Erdil '07, Claire Reddy '09, Lin Zhu '08, Marina Pellon '09, Kate Lipford '08, Adelaide M. de Guillebon '08, Ka Yi Ngai '09, Alexandria J. Bear '09, Susan Smith '08, Leslie Kim '08, Rachel Buglione-Corbett '07, Elizabeth H. Kelley '07, Allison Perez '08, Taylor Lenton '08, Heather Haines '08, Julia Y. Lin '07, Mimosa S Burr '07, Linda M. Guiney '09, Krystal Suyeon Lee '08, Katherine E. Wagner '08, Danielle D. Draper '07, Jessica Chen '07, Eleanor Fleming '08, Sharline Madera '08, Margaret Blattner '07 and Cynthia Crosswhite '07.
Wellesley College has been a leader in the education of women for more than 130 years. The College's 500-acre campus near Boston is home to 2,300 undergraduate students from all 50 states and 65 countries.
###