Religion Creates Ties That Bind for U.S. Immigrants,
says Sociology Professor Peggy Levitt in New Book
FOR IMMEDIATE RELEASE:
May 15, 2007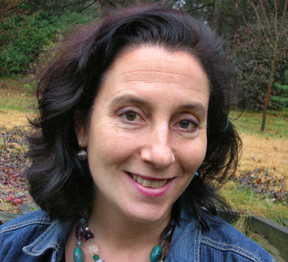 WELLESLEY, Mass. -- "Religion and immigration inspire passionate disagreements among Americans," said Peggy Levitt, right, sociology chair at Wellesley College and co-director of the Transnational Studies Initiative and associate at the Weatherhead Center for International Affairs and the Hauser Center for Nonprofit Organizations at Harvard. "But many of these debates are based on assumptions that are out-of-sync with our national reality."

To illuminate that reality, Levitt has written a new book, God Needs No Passport: Immigrants and the Changing American Religious Landscape (The New Press, June 2007). Immigrants don't cut off ties to the past when they reach America's shores, she explains. "More and more, people continue to invest, vote and raise children in their homelands at the same time that they put down strong roots in the United States," she said. "What's more, they use religion to do so."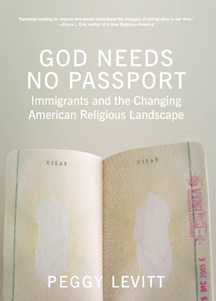 Religious ties can integrate immigrants into this country while connecting them to others around the world, creating new global networks. It's a new melting pot of religious values. "That most Americans equate religion with Christianity blinds us to faith's Hindu, Muslim and Buddhist forms," she said. "That we also assume that religious life stops at our national borders also means we miss the many ways that American religion is just as global as our economics and politics. Our values are not just made in the U.S.A. but across the globe."

While many may fear changes in America's religious landscape, Levitt says the commonalities in religious beliefs and values have the power to build new connections between old and newcomers to our shores.

"Their respect for family, neighborliness and the law bolsters American values and steadies our religious boat rather than rocks it," she said. "Even more, people who know how to live lives that cross cultures are miles ahead of most of us. They are the translators and bridge-builders that America so desperately needs."

Wellesley College has been a leader in the education of women for more than 130 years. The College's 500-acre campus near Boston is home to 2,300 undergraduate students from all 50 states and 65 countries.


###