Study of One Ecological Disaster Helps Explain Another, Wellesley College Researcher Finds
FOR IMMEDIATE RELEASE:
August 2, 2007

CONTACT:
Molly Tarantino,
781-283-2901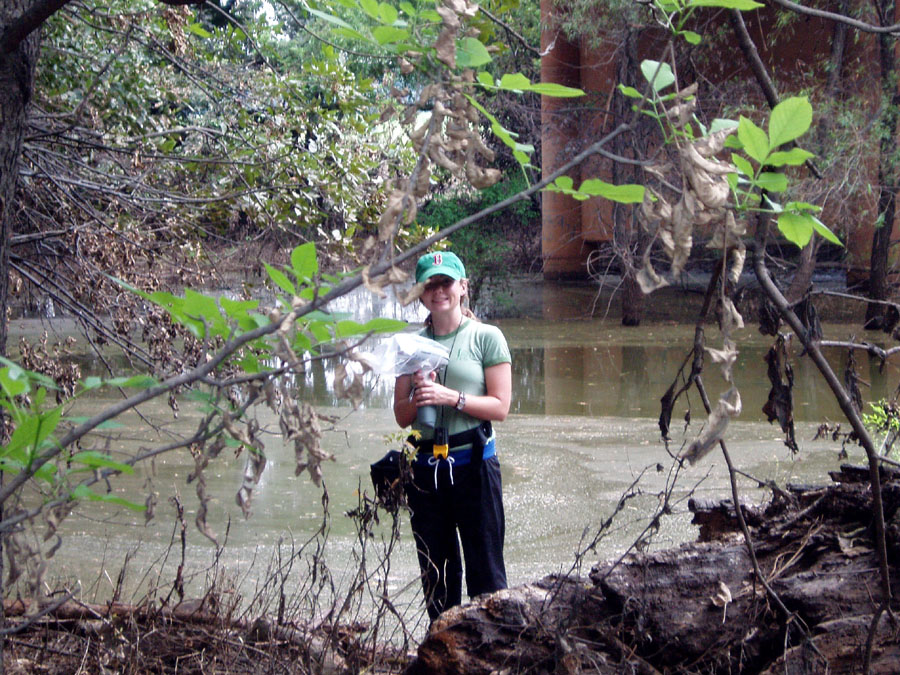 WELLESLEY, Mass.—When floodwaters from Tar Creek and the Neosho River devastated the town of Miami, Okla., early this July, Wellesley College junior Kathleen McCarthy jumped at the chance to put her geological research to good use in helping local officials estimate the impact of the disaster.
Before July's flood, McCarthy, 22, from Port Huron, Mich., had been in Oklahoma collecting soil samples at the Tar Creek Superfund Site, a 50-square-mile area suffering from significant environmental degradation caused by decades of heavy mining in the region. As part of a larger study by the Harvard School of Public Health, McCarthy's research investigates the effects of metal mixtures on children's health. Focusing specifically on the contents of the mine waste piles, she has extensively investigated how mine waste gets transported into urban or more populated areas. Her adviser, Dan Brabander, an associate professor of geosciences at Wellesley College, is working alongside her on the study.
"If I had not visited the Superfund site in Oklahoma, I would have never understood the extent of the mining's impact on the surrounding ecosystem and human community," McCarthy said.
But after Miami was hit by the second-largest flood in its history, McCarthy's work took on even more significance. The earlier soil samples she and her team had collected now serve as a baseline to help determine the changes in soil composition caused by the flood. The researchers used field portable X-ray fluorescence equipment to provide Miami officials and residents with estimates of the concentrations of metal that had been deposited in local soil by the flood. Results showed that most of the floodwater originated from the larger Neosho River and contained only diluted metal concentrations—a finding that quickly relieved the concerns of area environmental agencies.
"There is still a lot of work to be done in characterizing the flood and estimating the impact," McCarthy said. "Yet, it feels nice to be conducting research that includes interesting science questions as well as a direct connection to humans."
The results of McCarthy's research will be presented at the national conference of the Geological Society of America in Denver, Colo., this fall. McCarthy and her team also plan to send reports to Miami residents whose yards were sampled, providing data that will inform them about the metals found on their property.
"Many lives have been changed by this flood," McCarthy said. "Providing relief to residents in Miami will be worth the time spent in the field and in the lab this semester."
Since 1875, Wellesley College has been a leader in providing an excellent liberal arts education for women who will make a difference in the world. Its 500-acre campus near Boston is home to 2,300 undergraduate students from all 50 states and 68 countries. For more information, go to www.wellesley.edu.
###