Wellesley College To Host Performance of Cantonese Opera
FOR IMMEDIATE RELEASE:
Oct. 2, 2007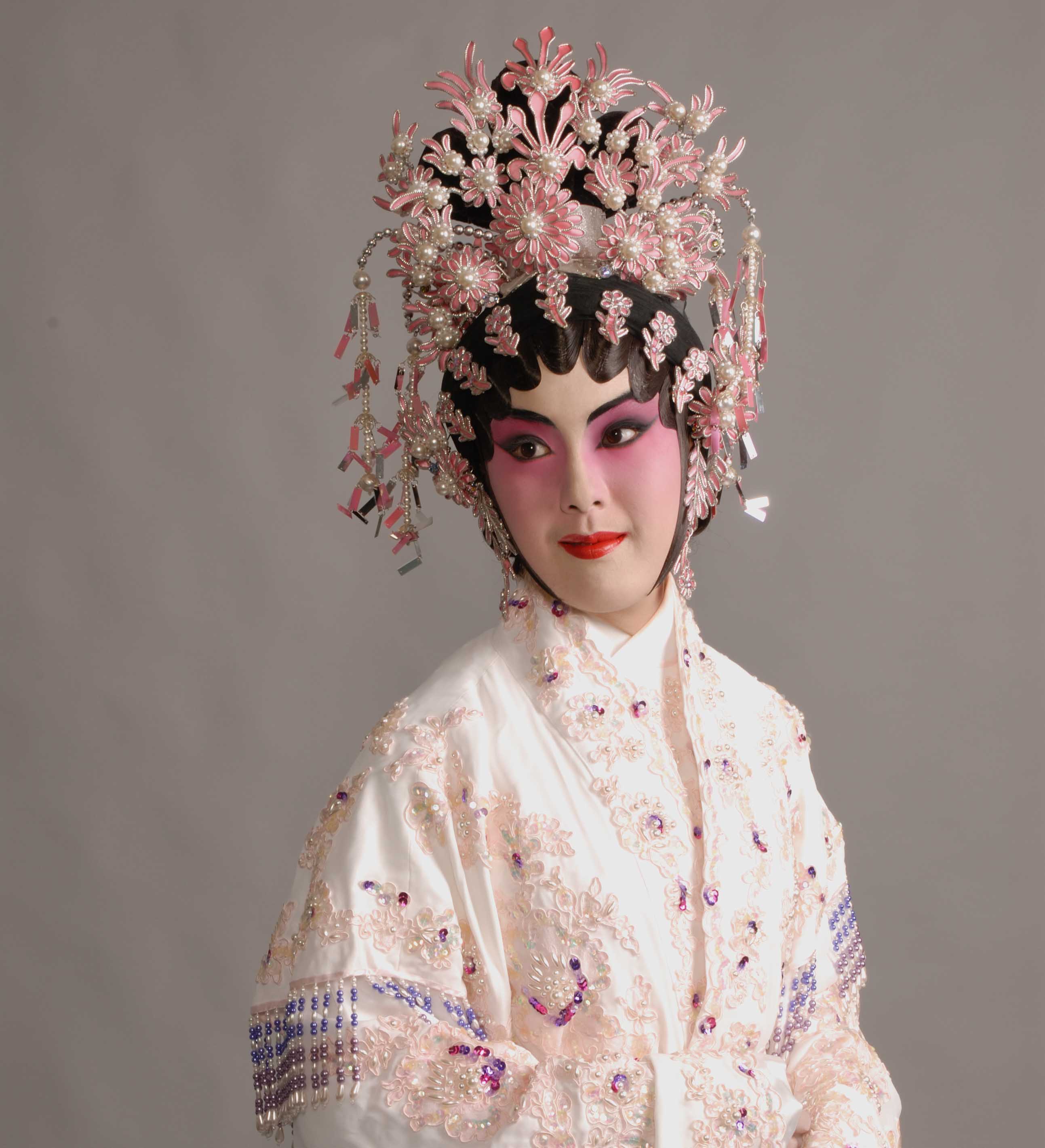 WELLESLEY, Mass.—They are the stories of three beautiful women, set in a musical dance drama using traditional Chinese instruments. On Sunday, Nov. 4, the Wellesley College community will hear these stories when twenty-six actors visit the college to perform a Cantonese opera, "Three Fair Maidens: Scenes from Mulan, The Peony Pavilion, and The Dream of the Red Chamber."
The opera, hosted by the Department of East Asian Languages and Literatures, will take place at 3 pm on the Barstow Stage in the Diana Chapman Walsh Alumnae Hall on Wellesley's campus. It will consist of three scenes depicting various archetypes of the "fair maiden" in Chinese literature by focusing on three literary characters: Mulan from The Ballad of Mulan, Du Li-niang from The Peony Pavilion, and Lin Dai-yu from The Dream of the Red Chamber. On Monday, Nov. 5, at noon in the Alumnae Hall ballroom, the opera will be followed by a dance workshop that will allow students and community members to learn more about Cantonese opera.
The traveling troupe of performers, which includes Wellesley alumna Pui Yan Li, is made up of members of the Art of Cantonese Opera Association. Based in New York City, the group has performed extensively both within the United States and abroad. Performing with the troupe will be artistic director and founder of the Art of Cantonese Opera Association Chi Kei Li, who has performed Cantonese opera in various countries since 1945, as well as Candy Tang, a well-known female performer who specializes in male roles. Li, who majored in Chinese at Wellesley, undertook professional training as a Cantonese opera performer in 2003.
As an art form, Cantonese opera originated in Ming China over 300 years ago, later moving to Hong Kong and Macao. According to event organizer Carolyn Morley, professor of East Asian languages and literatures, the genre includes aspects of both ancient and contemporary China.
"Even though it is a classical art form, it has changed with each generation and actor so that it feels modern at the same time as it tells a traditional story," Morley explained. "Although it was originally an all-male performance, today female artists also perform."
Morley is excited to attend Li's debut performance at her alma mater. Morley has seen Li perform several times before, and calls Li's voice "ethereal." The experience "was like being transported to another world," she said.
The performance is free and open to the public and is appropriate for children as well as adults. For more information, call 781-283-3226.
Since 1875, Wellesley College has been a leader in providing an excellent liberal arts education for women who will make a difference in the world. Its 500-acre campus near Boston is home to 2,300 undergraduate students from all 50 states and 68 countries.

###