'They Were not Victims, They Were Victors'
The Ritchie Boys, Documentary on WWII Soldiers, To Be Shown at Wellesley College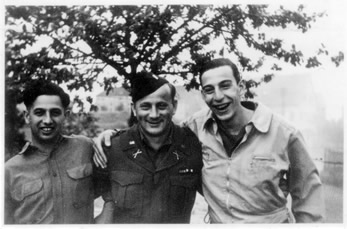 WELLESLEY, Mass.— As a teenager, Hans Loeser fled Nazi Germany and emigrated to the United States. He knew little about the country that would become his home, and he and other German-Jews feared their troubles might follow.
"We were very much afraid that Hitler would come here next," Loeser said. "And even if he would not come here physically with his armies, that similar ideas or ideologies would take over. So for us, Pearl Harbor and the declaration of war by Germany, against the U.S., were an enormous relief. We were most enthusiastic about the war, and I enlisted in the Army in June 1942."
Wearing his U.S. Army uniform, Loeser returned to the European continent a few years after his departure to fight his own kind of war. He was one of a group of young German-Jews recruited for an elite intelligence unit and trained at Camp Ritchie, Maryland, with the mission of using their collective knowledge about Germany to fight against Germany.
Loeser, 87, will introduce The Ritchie Boys, a film about this mission, Wednesday, Oct. 17, at 7:30 pm in Collins Cinema on the Wellesley College campus.
After his training at Camp Ritchie, Loeser was attached to the 82nd US Airborne Division as an intelligence officer and saw much combat, particularly during the Battle of the Bulge. After assuming the role of chief of the intelligence section in the U.S. Military Government in Germany in 1945, Loeser was responsible for the denazification of Bavaria, a task that turned out to be essential for the democratization of the new West German state.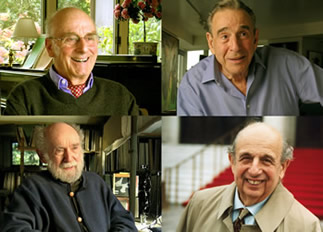 "Our teams were bright, available, not always courageous –- not always expert warriors, but certainly our heart was in it," said Victor Brombert, another "Ritchie Boy" who is now a professor emeritus at Princeton University.
The documentary, by Christian Bauer, has received praise from media outlets throughout the country, including The Hollywood Reporter, which noted, "Here's a war story that even the History Channel has never told. A fascinating documentary with high entertainment quotient thanks to the fact that the film's surviving subjects prove to be some of the most articulate, not to mention wittiest, octogenarians around."
After his return to the U.S. in 1947, Loeser entered Harvard Law School, then worked as an attorney in Boston. Loeser is now retired, but continues to work as a mediator and arbitrator in corporate dispute cases. For more information about the film, call x2626. The event is sponsored by the History Department.
Since 1875, Wellesley College has been a leader in providing an excellent liberal arts education for women who will make a difference in the world. Its 500-acre campus near Boston is home to 2,300 undergraduate students from all 50 states and 68 countries.
###