Wellesley College Honors Exceptional Alumnae at Ceremony Feb. 8
WELLESLEY, Mass.—They have advocated for the health and rights of the poor, written extensively on Greek mythology, worked on international development and led Wellesley College.
In addition to bringing honor to themselves for excellence and distinction in their fields, Ophelia Dahl DS '94, Mary Rosenthal Lefkowitz '57, Katherine Marshall '67 and Diana Chapman Walsh '66, have brought honor and added to the legacy of Wellesley College.
All four women will be honored at the 2008 Alumnae Achievement Awards Friday, Feb. 8, at 5:30 pm in the Diana Chapman Walsh '66 Alumnae Hall Auditorium.
Following the ceremony there will be a reception on the fourth floor of the Lulu Chow Wang Campus Center. All members of the Wellesley College community are invited to attend the ceremony and reception. An RSVP is required for admittance. Members of the Wellesley College community can RSVP online at http://new.wellesley.edu/Alum/Awards/AAA/index.html before Jan. 31.
The award is the highest honor given to alumnae for excellence and distinction in their fields and has been presented annually since 1970. Former recipients include U.S. Senator Hillary Clinton and former U.S. Secretary of State Madeleine Albright.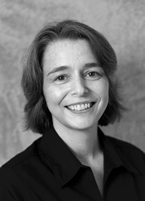 Ophelia Dahl has worked as an advocate for the health and rights of the poor for over 20 years. She is a founding trustee and currently executive director of Partners in Health, a Boston-based nonprofit health-care organization dedicated to providing the benefits of modern medical science to some of the most impoverished areas of the world.
Under Dahl's leadership, Partners in Health forged groundbreaking successes in treating the diseases of the poor and promoting health and human rights in areas of the world that have been ravaged by political conflict, poverty and international neglect. Perhaps most notably, Partners in Health has developed community-based programs to combat HIV/AIDS and treatment projects for multi-drug-resistant tuberculosis, especially in Haiti, Peru, Russia and Rwanda.
In 2005, Partners in Health was awarded the Conrad N. Hilton Humanitarian Prize, the world's largest humanitarian award. Dahl, together with PIH co-founder, Dr. Paul Farmer, received the Union Award in 2006. She also serves on the board of her family's foundation to honor the work of her father, the late writer Roald Dahl, and served as the 2006 Wellesley College commencement speaker.
Mary Rosenthal Lefkowitz is one of the best known and highly respected classical scholars in this country. More than that, Lefkowitz is a public intellectual of the highest caliber. She returned to her alma mater in 1959 as an instructor in Greek. After serving in various other academic ranks, she became the Andrew W. Mellon professor in humanities in 1979, which she remained until her retirement in 2006. She received her Ph. D in classical philology at Radcliffe College in 1961.
Lefkowitz has written extensively on Greek mythology and has published numerous books on women in the ancient world. Her articles and reviews have appeared in The New York Times Book Review, The Times Literary Supplement, The New Republic and The New York Review of Books. Lefkowitz has appeared on national radio talk shows and CBS television's 60 Minutes and has been interviewed by The Boston Globe and The Washington Post, among other media.
Her many distinctions include fellowships from the American Council of Learned Societies, the National Endowment for the Humanities and the Onassis Foundation. In 2004 she received the Radcliffe Graduate Society Medal and was the 2005 recipient of the Wellesley College Faculty Service Award. In 2006 she was awarded a National Humanities Medal for outstanding excellence in scholarship and teaching.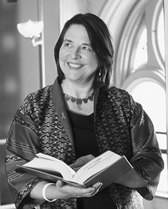 Katherine Marshall has worked for more than 30 years on international development, with a focus on issues facing the world's poorest countries. She is currently a senior fellow at Georgetown's Berkley Center for Religion, Peace and World Affairs and visiting professor in the Department of Government. She is also senior advisor for the World Bank, where she worked from 1971-2006.
During her long career with the World Bank, Marshall worked in many reaches of international development, primarily in Africa, Latin America and Asia. Throughout her time with the World Bank, Marshall was widely recognized as one of the World Bank's most influential managers. She has proved a leader, breaking new ground on many fronts, and a champion of women's advancement at the institution.
Marshall serves on the board of several NGOs and advisory groups. She is a core group member of the Council of 100, an initiative of the World Economic Forum to advance understanding between the Islamic world and the West. Marshall serves on the board of the International Development Ethics Association and is a trustee of Princeton University, where she earned a master's in public affairs. She has been closely engaged in the creation and development of the World Faiths Development Dialogue and is its executive director.
Diana Chapman Walsh was the 12th president of Wellesley College, serving from 1993 to 2007, and the fourth alumna to lead Wellesley. After receiving her degree from Wellesley, she attended Boston University, where she earned an M.S. degree in journalism in 1971 and a Ph.D. in health policy from the University Professors Program in 1983.
Before assuming the presidency of Wellesley, Walsh was the Florence Sprague Norman and Laura Smart Norman Professor at the Harvard School of Public Health, where she chaired the Department of Health and Social Behavior. Before joining Harvard, she spent 10 years at Boston University, ultimately as a university professor, professor of social and behavioral sciences in the School of Public Health and associate director of the Health Policy Institute. As a Kellogg national fellow from 1987 to 1990, Walsh traveled throughout the United States and abroad studying workplace democracy and principles of leadership and writing poetry. She has written, edited and co-edited roughly 50 articles and 14 books, including a study of the practice of medicine within corporations, titled Corporate Physicians: Between Medicine and Management.
During her tenure as president, Wellesley College undertook a number of new initiatives, including a revision of the curriculum and an expansion of programs in global education, experiential and service learning, and interdisciplinary teaching and learning. Also during her tenure, Wellesley's endowment grew from $485 million to more than $1.6 billion. In June 2005, Wellesley ended a five-year comprehensive capital campaign, setting a record for fundraising by a liberal arts college with gifts and pledges totaling $472.3 million.
Walsh oversaw the opening of the Davis Museum and Cultural Center, the establishment of the Religious and Spiritual Life Program, the creation of the Knapp Media and Technology Center, the Knapp Social Science Center, the Newhouse Center for the Humanities and the annual Ruhlman and Tanner conferences. The Wellesley campus underwent significant physical changes under her leadership as well, with the opening of the award-winning 11-acre complex surrounding the Lulu Chow Wang Campus Center, including the Davis parking facility and Alumnae Valley. Walsh currently serves on the boards of Amherst College and State Street Corp. and as a member of the MIT Corp.
Since 1875, Wellesley College has been a leader in providing an excellent liberal arts education for women who will make a difference in the world. Its 500-acre campus near Boston is home to 2,300 undergraduate students from all 50 states and 68 countries.

###