Film Adaptation of Professor Alicia Erian's Novel Towelhead
Shown at Wellesley College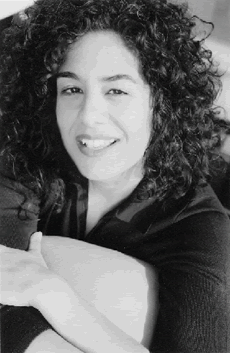 WELLESLEY, Mass. — He created HBO's hit show Six Feet Under and won an Academy Award as the screenwriter for American Beauty. For his feature directorial debut, Alan Ball wrote and directed Towelhead, adapted from the book of the same name by Alicia Erian, the visiting professor of creative writing at the Newhouse Center for the Humanities at Wellesley College.
Towelhead explores the sexual awakening of Jasira, a 13-year-old Arab-American girl and only child of a Lebanese father and American mother. It was screened at the Sundance Film Festival in 2008.
"I've seen the film several times, in three different incarnations," Erian said. "I loved it on initial viewing, then went on to love it even more with each edit. In its final version, it is a tight, well-oiled machine."
Towelhead will be shown Thursday, Feb. 21, at 7 pm in Collins Cinema at Wellesley. The screening will be followed with a question-and-answer session with Ball. The event is free and open to the public.
Ball's film wasn't the only example of Erian's work to show up at Sundance. Her current project, a new screenplay, was accepted into Sundance's screenwriting lab, which took place last month at the Sundance Resort in Utah.
"Though I got lots of great revision help from other screenwriters, the best part of the whole experience was when Robert Redford came up to me and said, about Towelhead, 'I love your book. I read it when it first came out,'" Erian said. "I was completely starstruck."
Erian's book, published in 2005, was named to Barnes & Nobles "Discover Great New Writers Program" and was reviewed favorably by many publications including The New York Times. Erian has also published The Brutal Language of Love, a 2001 collection of stories. She is currently at work on her second novel.
Since 1875, Wellesley College has been a leader in providing an excellent liberal arts education for women who will make a difference in the world. Its 500-acre campus near Boston is home to 2,300 undergraduate students from all 50 states and 68 countries.

###