Wellesley Celebrates 2008 Commencement May 30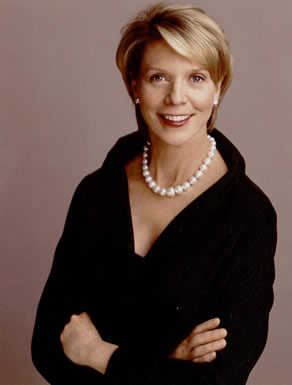 WELLESLEY, Mass. — Wellesley College will celebrate its 130th Commencement Friday, May 30, at 10:30 am on Severance Green on the Wellesley, Mass., campus. Approximately 600 seniors will graduate from Wellesley this year.

Cathie Black, at left, president of Hearst magazines, will be the 2008 Commencement speaker. Black manages the financial performance and development of some of the magazine industry's best-known titles: Cosmopolitan, Esquire, Good Housekeeping, Harper's Bazaar, Marie Claire and O, The Oprah Magazine —19 magazines in all. She is widely credited with the success of USA Today, where she served as president and publisher. In 1991, she became president and CEO of the Newspaper Association of America, the industry's largest trade group, where she served for five years before joining Hearst. For more on Black, click here.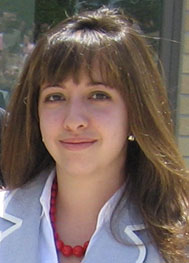 Following in the footsteps of Sen. Hillary Rodham Clinton, senior Kara Hadge of Canton, Mass., at right, will be the student Commencement speaker this year. Seniors vie for the honor of addressing their fellow graduates, families and friends. Clinton was Wellesley's first such speaker at her 1969 graduation.

Hadge, an English and art history major, is co-editor-in-chief of Counterpoint, an MIT-Wellesley monthly publication. She will graduate with honors in English and will be inducted into Phi Beta Kappa. She was awarded the Mary Lyons '35 Prize for Prose by the English Department in 2007 and 2008 and has studied abroad at University College London. She has taken part in three internships at Wellesley: as an editorial intern at Vanity Fair magazine, an editorial mentor at Teen Voices magazine in Boston and as a curatorial intern at the Danforth Museum of Art in Framingham. She also is the recipient of the English Department's internship at Slate magazine, and will work at Slate's office in Washington, D.C., this summer. For more on Hadge, click here.
For more information about Wellesley's Commencement, click here.

Since 1875, Wellesley College has been a leader in providing an excellent liberal arts education for women who will make a difference in the world. Its 500-acre campus near Boston is home to 2,300 undergraduate students from all 50 states and 68 countries.
###