Wellesley's Dan Chiasson Is Named Poetry Editor
of the Prestigious Paris Review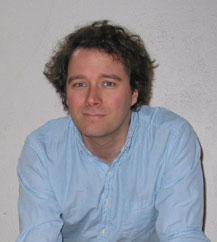 WELLESLEY, Mass. – Dan Chiasson, assistant professor of English at Wellesley College, has been named poetry editor of the prestigious literary magazine, The Paris Review.

"With the Fall 2008 issue, The Paris Review is … pleased to welcome the celebrated poet Dan Chiasson to its masthead as one of the magazine's poetry editors," noted the Review in a news release. "Chiasson, who has won a Guggenheim Fellowship, a Whiting Writers Award, and an Academy Award from the American Academy of Arts and Letters, has published two volumes of poetry, Natural History and The Afterlife of Objects. His new collection, Where's the Moon, There's the Moon, is forthcoming next year from Knopf. He is a professor at Wellesley College, the author of the critical study One Kind of Everything: Poem and Person in Contemporary America, and a widely published and respected poetry critic. Chiasson will serve alongside poetry editor Meghan O'Rourke at The Paris Review, taking over for [Poet Laureate] Charles Simic, who will return to writing full time."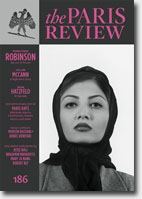 Founded in 1953, The Paris Review publishes creative work—fiction and poetry—as well as offering an alternative to criticism: letting authors talk about their work themselves.

"The Review is a legendary magazine started by George Plimpton," Chiasson said. "Current editor Philip Gourevitch, the celebrated writer, has revitalized the magazine, making it more visually exciting with more reporting and more nonfiction. It's also become a wonderful place to publish poems again."

The magazine has introduced many important writers including Adrienne Rich, Philip Roth, V. S. Naipaul, T. Coraghessan Boyle, Mona Simpson, Edward P. Jones and Rick Moody. It was also among the first to recognize the work of Jack Kerouac, with the publication of his short story, "The Mexican Girl," in 1955. Other milestones of contemporary literature also first made their appearance in The Paris Review: Italo Calvino's Last Comes the Raven, Philip Roth's Goodbye Columbus, Donald Barthelme's Alice, Jim Carroll's Basketball Diaries, Peter Matthiessen's Far Tortuga, Jeffrey Eugenides's Virgin Suicides and Jonathan Franzen's The Corrections.

Chiasson looks forward to continuing the long-standing relationship the Review has had with writers.

"The magazine takes pride in publishing new writers," he said. "Every week we read dozens of submissions by writers from Pulitzer Prize-winning writers to those who have never been published before."

Chiasson has received support from Wellesley College as he takes on his new role.

"The Dean's Office, and [Bates/Hart Professor of English] Cappy Lynch, helped me put together an editorial office including a student assistant," he said. Chiasson's assistant, Hannah Braaten, a sophomore from Concord, Mass., is an English major and a psychology minor at Wellesley. She will enjoy a prominent position in the office.

"Hannah reads all of the poetry, and we talk about it," noted Chiasson.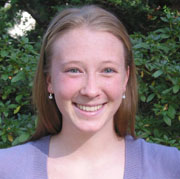 Braaten, at left, feels fortunate to have been selected for the job.

"Working with such a bright young star in the field of poetry is an amazing privilege," she said. "I happened to become acquainted with Professor Chiasson by taking one of his classes last semester, not knowing that he was to be named poetry editor of one of the foremost literary magazines in the country."

Braaten aims for a career in publishing or editing, which fits perfectly with her new role.

"This job has already given me a great opportunity to see the inner workings of the process of publishing a journal," she said. "I have worked at a local bookstore for the past five years, so working with Professor Chiasson gives me a deeper look into the literary world."

Since 1875, Wellesley College has been a leader in providing an excellent liberal arts education for women who will make a difference in the world. Its 500-acre campus near Boston is home to 2,300 undergraduate students from all 50 states and 68 countries.
###