Wellesley Names New Chief Investment Officer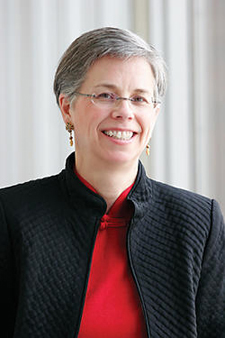 WELLESLEY, Mass. – Wellesley College today named alumna Deborah Foye Kuenstner as its chief investment officer. Kuenstner, currently the chief investment officer at Brandeis University, will assume her new post on February 1, 2009.
"Debby is an astute and highly regarded investment professional who has the experience and leadership to steward and strengthen Wellesley's endowment during the current economic challenges and for the long term," said President H. Kim Bottomly in announcing the appointment. "The search committee which included trustees, senior staff, and faculty was impressed by Debby's experience as an investor and as an endowment manager. She was at the top of an exceptionally strong pool of candidates that emerged from a comprehensive national search."
"Despite the ongoing economic uncertainty, Wellesley is in a relatively strong financial position, thanks in large part to our well diversified and well managed endowment," noted Bottomly. "A carefully managed endowment enables Wellesley to have the budgetary stability to meet our ongoing commitments, most notably our generous financial aid policy which reflects our commitment to making a Wellesley education affordable to families regardless of their financial situations."
Kuenstner will oversee the management of Wellesley's endowment, which had a market value of $1.63 billion as of June 30, 2008, the end of the College's most recent fiscal year. Despite the volatile economic conditions during the last year, the endowment portfolio, which is evenly split between traditional and alternative asset classes, had a positive investment return of 1.2 percent. Kuenstner succeeds Jane Mendillo, who left Wellesley earlier this year to lead Harvard Management Company.
"I'm thrilled to be able to contribute to Wellesley's important mission of creating leaders," said Kuenstner. "I look forward to working with the team that Jane put together and building on their successes."
"Debby brings to Wellesley a sound understanding of portfolio structure and extensive investor research," said Alicia Cooney, chair of the Investment Committee of Wellesley's Board of Trustees and co-founder and managing director of Monument Group. "My colleagues and I on the Investment Committee and board look forward to working with her."
At Brandeis, Kuenstner is responsible for oversight of the university's endowment, providing leadership on asset allocation, investment policy, and selection of investment managers. She has built the university's investment operation, hiring a staff of four and bringing the operational aspects of the endowment management in-house.
Before moving to Brandeis in 2007, Kuenstner was managing director of research for Fidelity Investments. From 1997 to 2004, she worked for Putnam Investments as a chief investment officer and was responsible for investment performance, staffing, and marketing for a team with assets under management of $40 billion. She previously served as a director and investment committee chair of the Board of Pensions of the Presbyterian Church, and as a senior portfolio manager and a senior international equity analyst for DuPont Pension Fund Investment. Kuenstner is a director of Boston Private Financial Holdings.
Kuenstner earned a degree in economics from Wellesley in 1980 and holds a master's degree in business administration (MBA) from New York University.
Founded in 1875, Wellesley College has been a leader in providing an excellent liberal arts education for women who will make a difference in the world. Its 500-acre campus near Boston is home to 2,300 undergraduate students from all 50 states and 66 countries.
###