Three Wellesley Alumnae Tapped for Obama Administration
FOR IMMEDIATE RELEASE:
December 3, 2008
[updated Jan. 20, 2009]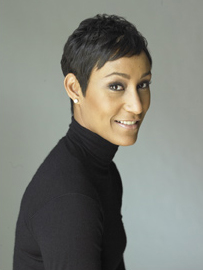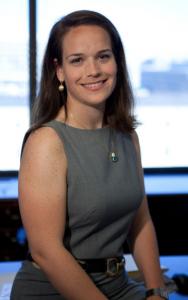 Wellesley College alumnae Hillary R. Clinton, Desiree Rogers and Katie Johnson have been appointed to President Barack Obama's administration.
WELLESLEY, Mass. -- Three Wellesley College alumnae have been named to leadership posts in the administration of U.S. President Barack Obama. Hillary R. Clinton, class of 1969, is secretary of state. She is the second Wellesley alumna to hold that role; Madeleine Korbel Albright, the first female U.S. secretary of state, is a 1959 graduate of Wellesley.
Chicago business leader Desiree Rogers, class of 1981, has been appointed as White House social secretary. She is the first African American to serve in the position, which is responsible for organizing and overseeing all White House functions and ceremonies.
Katie Johnson, class of 2003, has been appointed as personal secretary to President Obama. As part of the position, Johnson will manage the president's daily schedule.
Clinton, who has served as the junior U.S. senator from New York, was the first lady from 1993 to 2001 and was a candidate for the 2008 Democratic presidential nomination.
"She is an American of tremendous stature who will have my complete confidence; who knows many of the world's leaders; who will command respect in every capitol; and who will clearly have the ability to advance our interests around the world," said Obama in announcing her appointment.
Rogers, an Obama family friend, has been at Allstate Financial, where she has managed social networking for the company. She previously served as president of Peoples Gas and North Shore Gas and as director of the Illinois lottery.
Obama said Rogers shares his commitment to "bringing people together to achieve results for the American people at this time of great national challenge."
"I am giddy with excitement. As I look at my career and the work I have done, this is the perfect combination of some of the skill sets that I have," she said, in The Chicago Tribune. "I don't think it can get much better than this."
Rogers currently serves as a member of the Wellesley College Business Leadership Council and the Wellesley Development and Outreach Council.
Since January 2007, Johnson worked for the Obama presidential campaign under David Plouffe, the campaign manager. Prior to her work with Obama, she served as special assistant to Rahm Emanuel, Obama's chief of staff, as he led the Democratic Congressional Campaign Committee.
"I can't wait," Johnson said in an article in The Boston Globe. "It's such an honor and such an unbelievable opportunity. This is unlike any other job you could have or any job that exists anywhere else in the world."
Wellesley College has been a leader in the education of women for more than 130 years. The College's 500-acre campus near Boston is home to 2,300 undergraduate students from all 50 states and 65 countries.
###