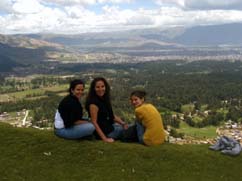 Students Use Community Service Travel Grants in Peru
35 students received grants of up to $1,000 to travel to Israel, Ecuador, and Peru, as well as Miami and West Palm Beach, Fla.,. and New Orleans during spring break. Juniors Sara Dickhaus, Julia Schroeder and Kelly Jauregui used the grants to travel to Huancayo, one of the poorest areas of Peru, located in the Andes Mountains. They taught English to children ages 4-14 with the Tinkuy Peru program. more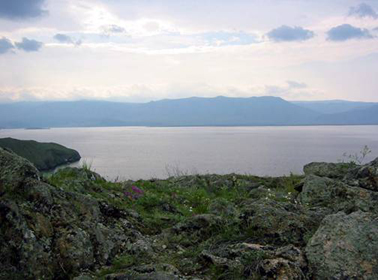 Scientists Reveal Warming of World's Largest Freshwater Lake
Russian and American scientists, including Wellesley's Marianne Moore, have demonstrated for the first time that the world's largest lake, located in frigid Siberia, has warmed rapidly over the past half century, at a rate almost three times that of the average global air temperature. The findings are consistent with additional signs that this remote region is responding strongly to global warming. more
Rachel Goldstein of Bloomfield Hills, Mich., Wins 2008 Hoop Rolling Contest
The women's studies and political science major crossed the finish line first in field of 200 seniors at the 113th race, a traditional rite of passage for graduating Wellesley seniors. Upon receiving a bouquet of red roses, she was promptly tossed into Lake Waban by her cheering classmates, another Wellesley tradition. Goldstein and her fellow seniors will graduate from Wellesley on May 30. more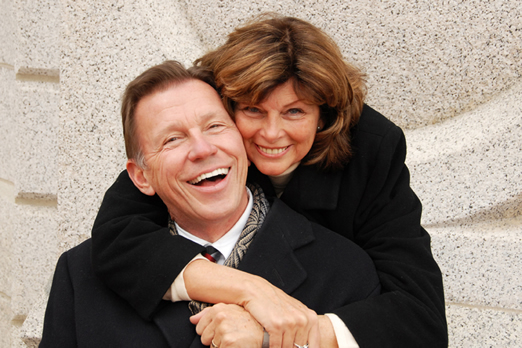 Family Celebrates Love of Wellesley College with a Lamppost and a Granddaughter
When Richard and Linda Eyre's 9-year-old granddaughter visited Wellesley College, she explored the campus, attended classes and spent time with her aunt, Charity Eyre, a member of the class of 2008. "She had quite a time," said Richard, 62. "People would always ask her what her name was and she would say 'Wellesley.'" Three of Eyre's four daughters, Saren, Saydria and Charity, have graduated from Wellesley. Their fourth daughter, Shawnalee, attended Boston University instead— but named her oldest daughter after her sisters' beloved school. more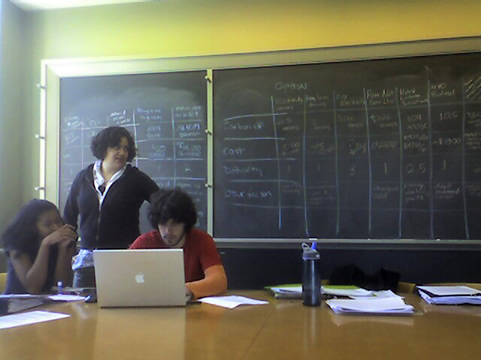 2008 Ruhlman Conference Celebrates Student Learning and Research
The 2008 Ruhlman Conference, held Wednesday, April 30, from 9 am- 6 pm on the Wellesley College campus, will feature presentations of projects completed by nearly 300 Wellesley students. The projects range from "Being Black and Mormon: Exploring How Boundaries are Negotiated" to "A Permanent Sprinkle of Gold or a Transient Midas Touch? The Effects of Hosting the Summer Olympics on Housing Markets." more
Wellesley College Receives Grant to Support Environmental Education from Andrew W. Mellon Foundation
The world today is facing many pressing environmental issues—the biodiversity crisis, the collapse of oceanic fisheries, toxic waste disposal, the need for green building design and the inequities and causes of environmental degradation. Thanks to a grant from the Andrew W. Mellon Foundation, Wellesley College students will be better equipped to address these issues. Wellesley has received a $300,000 four-year grant to support the hiring of an environmental studies program coordinator. more
Wellesley College Receives Howard Hughes Medical Institute Education Grant of $1.2 Million
Do cleaning products affect our health? Does mercury in rivers and streams harm the ecosystem? Can an invasive species deplete biodiversity, hurting the environment and human health? Research into these questions – and many more – just received a boost at Wellesley College with a new $1.2 million grant from the Howard Hughes Medical Institute (HHMI). A year ago, HHMI issued a challenge to 224 undergraduate colleges nationwide: identify creative new ways to engage your students in the biological sciences. Now HHMI has named Wellesley one of 48 award recipients that will receive a total of $60 million to help usher in a new era of science education. more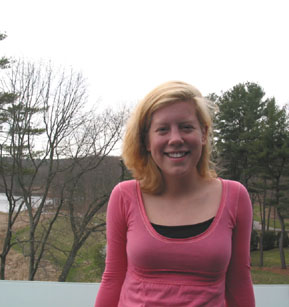 Survivor of Childhood Cancer Leads Wellesley College 'Relay for Life' Effort
Wellesley College first-year student Eleanor Crummé is one of the truly lucky ones. At age 2, she underwent surgery for adrenal cortical cancer. Now cancer-free, the 19-year-old native of Corvallis, Ore., has accomplished another life-affirming feat. She has brought Wellesley College into the American Cancer Society's Relay for Life All University event for the first time. more


Wellesley College Students to Cheer for Their Own on Marathon Monday
Located near the midpoint of the Boston Marathon, Wellesley College has become well-known for its students' enthusiastic support of runners who pass through the "scream tunnel" each year. Students crowd the campus sidewalks offering runners water, oranges, high-fives and, occasionally, kisses. On Monday, April 21, a number of Wellesley students will pass through the famed tunnel as they make the 26-mile run for the first time.more
Wellesley's Dan Chiasson Is Named Guggenheim Fellow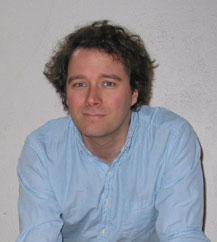 Poet and literary critic Dan Chiasson has just been given a chance to be even more poetic. An assistant professor of English at Wellesley College, he has been awarded a 2008 Guggenheim Fellowship for poetry. The honor will grant the gift of time and leisure, two things long deemed essential to a writer's life. more
Alumna Susan Choi '06 Continues Quest for LPGA Tour


Earlier this year, Susan Choi competed in her first professional golf tournament. She tied for third. But her first tournament as a professional was only part of Choi's exciting winter. She was also one of 12 women chosen to compete in the ninth season of "The Big Break," a golf reality show. More than 25,000 professional women golfers from all over the world auditioned to compete on the show, which allows its contestants to compete for an exemption into LPGA Tour events, cash, a car and other prizes. The show will help the winner take one step closer to her dream of playing on the LPGA Tour. more
Wellesley Student Margaret Chidothe Receives Funding from Kathryn Wasserman Davis 100 Projects for Peace
The Kathryn Wasserman Davis 100 Projects for Peace program has announced that Margaret Chidothe, a first-year student at Wellesley College,will receive funding to undertake her proposed project in Cape Town, South Africa, this summer. The objective of the program is to encourage and support motivated youth to create and implement their ideas for building peace throughout the world in the 21st century.more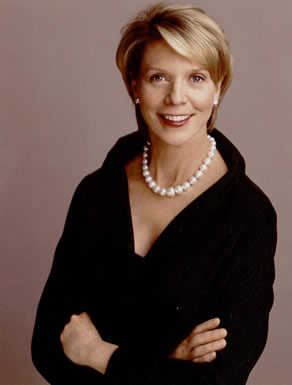 President of Hearst Magazines Will Be the 2008 Commencement Speaker at Wellesley College
She's been dubbed "The First Lady of American Magazines" and "one of the leading figures in American publishing over the past two decades" by Financial Times. Cathie Black, president of Hearst Magazines, will address the approximately 600 members of the Class of 2008 and their friends and families at Wellesley College's 130th Commencement Friday, May 30, at 10:30 am on Severance Green on the Wellesley campus. more
From Refugee to Ph.D.: Sanja Jagesic Wins Prestigious Fellowship
Wellesley College senior Sanja Jagesic, born in war torn Bosnia, became a refugee at age 7. Her family fled to Germany, where they lived in one room on a refugee ship for more than five years. When she was 13, Sanja and her family emigrated to the United States through a relief program. more

Immigration Has Little To Do With Crime, Wellesley Researcher Finds Immigrants are far less likely than the average U.S. native to commit crime in California, according to researchers Kristin F. Butcher, associate professor of economics at Wellesley College, and Anne Morrison Piehl, associate professor of economics and faculty affiliate in criminal justice at Rutgers University. Significantly lower rates of incarceration and institutionalization among foreign-born adults suggest that longstanding fears of immigration as a threat to public safety are unjustified. more
Wellesley Increases Financial Aid, Replacing or Reducing Loans with Grants
Wellesley College announced today a new initiative in its financial aid policies, replacing loans with grants for students from families who have calculated annual incomes below $60,000 and reducing loans by one-third for those with incomes between $60,000 and $100,000. more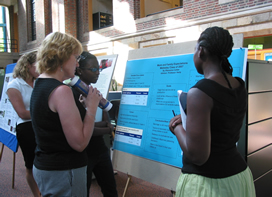 Wellesley Receives Grant to Support Research in the Sciences
Wellesley College has received a $150,000 grant from the Sherman Fairchild Foundation's Summer Stipend Program in the Sciences. The three-year grant will provide a total of thirty summer research positions -- allowing more students to engage in scientific research early in their academic careers. more
Thirteen Wellesley College Seniors Awarded 2007 Jerome A. Schiff Fellowships
Thirteen Wellesley College seniors have been named recipients of the 2007 Jerome A. Schiff Fellowship. Made possible through a generous gift from the Jerome A. Schiff Charitable Trust, these merit awards support the scholarly work of students enrolled in the senior honors program.The 2007 Schiff Fellows will be studying everything from tree sloths to the subprime crisis to Nepali peasants. One student will focus on transgendered individuals' perception of identity as expressed through their zines—informal, self-published writings. Another student's project aims to create a drug delivery system for the treatment of pancreatic cancer. more
Student Journalist Becomes Correspondent for CNNU
A number of accomplished journalists claim Wellesley College as their alma mater, including Diane Sawyer, Cokie Roberts, Linda Wertheimer, Lynn Sherr and now, 20-year-old junior Johanna Peace. She is the only student correspondent in New England for CNNU, an online feature from media giant CNN. Along with 20 other college reporters from across the United States, Peace writes about news and trends from the student perspective. more
Color My World: Wellesley's Yang Qiu Brings Hope Home to China
When Yang Qiu was chosen for an internship in rural China last summer, it meant a return to her native land. A senior at Wellesley College who aims for a career in public health, she worked on medical problems plaguing China's rural poor. Yang's visit was made possible by Wellesley's Elisabeth Luce Moore '24 Summer Internships in Asia Program and ORBIS International, a nonprofit humanitarian organization dedicated to blindness prevention and treatment in developing countries. more
Wilbur Rich Invites African American Political Scientists To Delve Into Black Issues in Politics
While Wilbur Rich doesn't cover Barack Obama in his latest book, African American Perspectives on Political Science (Temple University Press, 2007), the recently announced candidate for president of the United States provides an opportunity to continue his discussion of the African American impact on politics. Rich's new book is a collection of 18 essays written by prominent African American political scientists. He traces a history of race being ignored and distorted in the political world. more

Click here for more news.