Event Will Transform Campus Center into a Virtual E-mail System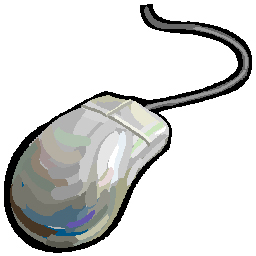 The event will highlight "all that we've learned from our many fractious and funny conversations with each other," said Winifred Wood, writing program.
WELLESLEY, Mass. -- Foodies can debate where to find the best croissant in New York City, while members of the "Computing Questions" conference share their favorite applications and students discuss the most colorful "Community" posts during "FirstClass Offline" Tuesday, Feb. 3, from 6- 9 pm in the Wang Campus Center. The event will transform the campus center into a virtual e-mail system.
"We're urging the entire campus to get out from behind the screen and come to the campus center, where they can meet up with friends and acquaintances from their favorite FirstClass conferences, or simply browse," said Winifred Wood, director of the writing program at Wellesley.
The event is sponsored by the Mellon Residential Life Committee, the group that has been implementing a grant received in 2000 from the Andrew W. Mellon Foundation to look at the nature, shape and impact of electronic discourse on the Wellesley campus.
One of their first efforts, a set of netiquette guidelines, has evolved from a booklet to a Web page to the comedy video, "Netiquette at Wellesley College or Don't E-mail Your Professor Like You're Texting Your BFFLNMW, OK?" The film — created by stand-up comedian Erin Judge '02, actress Ailin Conant '04 and film student Tina Romero '06—will be shown for the first time at 8 pm in Tishman Commons. The film features a dozen Wellesley students; several more worked as crew on the project. The evening will conclude with a two-woman show by Judge and Conant, "The Meanings of Wife," which was recently featured in The Boston Globe.
Wood, who serves as project manager for the committee, said the event will be a great way "to highlight the unique nature of our campus networking system, the way it binds us together as a community, and all that we've learned from our many fractious and funny conversations with each other."
Since 1875, Wellesley College has been a leader in providing an excellent liberal arts education for women who will make a difference in the world. Its 500-acre campus near Boston is home to 2,300 undergraduate students from all 50 states and 68 countries.
###