Wellesley College Celebrates Black History Month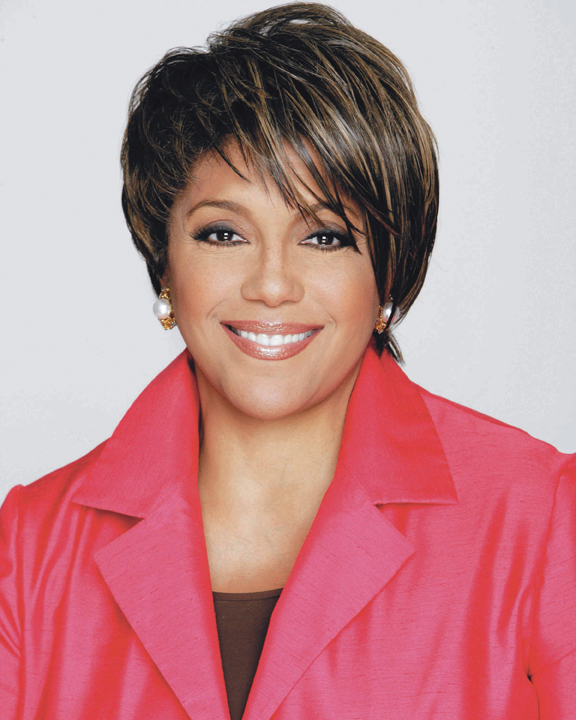 Linda Johnson Rice, chairman and CEO of Johnson publications including Ebony and Jet magazines, will deliver the Quintessence Day lecture at Wellesley.
WELLESLEY, Mass. -- During the inauguration of president Barack Obama, Linda Johnson Rice— chairman and CEO of Johnson Publishing Co., which publishes Ebony and Jet magazines—sat proudly near the stage as the first African-American was sworn into the highest office.
"This should be an example that there are more of us out there that can rise up," Johnson Rice told The Chicago Tribune. "It's also important for CEOs of major corporations that it's got to start at the top and they've got to be able to drive that diversity initiative."
Johnson Rice, who The Chicago Sun-Times named among Chicago's 100 Most Powerful Women and The Top 10 Women in Media, will present Wellesley College's Quintessence Day lecture Wednesday, Feb. 18, at 7 pm in Collins Cinema. Quintessence Day is an event held annually and hosted by the student group Ethos, which describes quintessence as "the most perfect manifestation of black womanhood."
The lecture is part of a series of events celebrating Black History Month at Wellesley College. All are free and open to the public.
Feb. 9—"Storytelling: Tales from the Diaspora Part I: Hannah McIver and Lisa Billingsley" Harambee House, 6:30 pm. Hannah McIver and her daughter Lisa Billingsley, a survivor of the 16th St. Baptist Church bombing in 1962, speak on their experiences living in Birmingham, Ala., during the 1960s and the Civil Rights Movement. Followed by Q&A.
Feb. 11— "Storytelling: Tales from the Diaspora Part II: Frank Crossley" Harambee House, 6:30 pm. Frank Crossley was the first African American to receive a doctorate degree in metallurgical engineering. In the early 1980s, he received five patents in titanium base alloys that greatly improved the aircraft and aerospace industry. Crossley currently tutors middle and high school students in math and science. Followed by Q&A.
Feb. 13 — Harambee House presents "S.E.L.L.O.U.T. Comedy Tour," Jewett Auditorium, 7–9 pm. Four distinctively different comedians come together to challenge all of us to go beyond stereotypes in this hilarious and thought-provoking show where laughter and learning collide with everyday social elements.
Feb. 18 —"Black Machismo in the Flesh: the Paintings of Barkley L. Hendricks and Patrick Earl Hammie," Jewett Arts Center, room 450, 4:15-5:30 pm, with Patrick Earl Hammie, recipient of the 2008 Alice C. Cole Class of 1942 Fellowship in Studio Arts, and Genevieve Hyacinthe, Wellesley College lecturer in art.
Quintessence Day Lecture by Linda Rice, CEO of Johnson Publishing Co.
Collins Cinema, 7 pm
Feb. 20 —Performance by Billie Jean Young of "Fannie Lou Hamer: This Little Light," Houghton Memorial Chapel, 8 pm. Veteran stage actor Billie Jean Young will perform her one-woman show.
Feb. 25 — "Poetry Slam Performance" by Iyeoka Ivie Okoawo, Houghton Memorial Chapel, Multifaith Center, 7 pm. Okoawo is a recipient of the 2008 National Performance Network/NCCC Artist of Color Residency Award. A two-time National Poetry Slam Individual finalist, Okoawo is also the only member of the nationally competing Boston Lizard Lounge Slam team to have earned her position seven years in a row.
Feb. 26—Storytelling: Tales from the Diaspora Part III: Pashington Obeng and Errol Estridge, Harambee House, 6:30pm. Obeng, an assistant professor in Wellesley's African studies department, teaches courses including "Images of Africana People through Cinema," "Images of Women and Blacks in American Cinema" and "African Religions." Estridge, a native of Tobago, West Indies, is a member of the Ockenga Institute of Gordon Conwell Theological Seminary and the Proctor of Triumphant College and Seminary of Richmond, Va. He provides services for groups such as the homeless and the bereaved. Followed by Q&A.
Since 1875, Wellesley College has been a leader in providing an excellent liberal arts education for women who will make a difference in the world. Its 500-acre campus near Boston is home to 2,300 undergraduate students from all 50 states and 68 countries.
###