Wellesley Professor Profiles Visionary Caribbean Leader
Who Fought Against Colonialism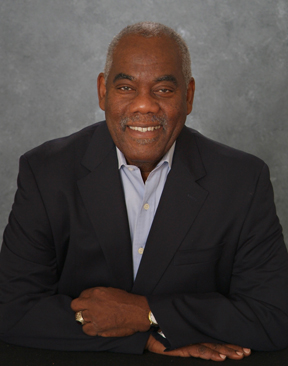 WELLESLEY, Mass. -- Selwyn Cudjoe, professor of Africana studies at Wellesley College, is the author of a new critical biography of a major intellectual who struggled for justice against colonialism.
Caribbean Visionary: A. R. F. Webber and the Making of the Guyanese Nation (University Press of Mississippi, November 2008) traces the life of Albert Raymond Forbes Webber (1880-1932), a distinguished Caribbean scholar, statesman, legislator and novelist. Using Webber as a lens, the book outlines the Guyanese struggle for justice and equality in an age of colonialism, imperialism and indentureship. Cudjoe follows Webber's emergence from the interior of Guyana to become a major presence in Caribbean politics.

The book examines Webber's insightful novel, Those That Be in Bondage, his travel writings and his poetry. It also chronicles his formation of the West Indian Press Association, his work on British Guiana's constitution and his championing of its people's causes. Cudjoe studies Webber's work with the British Guiana Labour Union to improve the conditions of the Guyanese working people and Webber's authorship of the Centenary History and Handbook of British Guiana.
Cudjoe became interested in Webber's work while writing about another scholar.
"Several years ago when I was writing my book about Naipaul (V.S. Naipaul: A Materialist Reading) it was brought to my attention that although I was alluding to the fact that Naipaul was not the first person to write about the East Indian condition in the Caribbean (A.R.F. Webber did so in Those that Be In Bondage) I did not quote from Webber's book," Cudjoe said. "Subsequently I tracked down Those That Be in Bondage, which I found in the Guyanese archives. I became so intrigued with Webber's story that I decided to write about his life and the tremendous contributions that he had made to the Caribbean and Guyanese society."
Webber's importance as a writer became clear as Cudjoe followed the career of this "quintessential Caribbean thinker, activist and man of letters."

"He also stood out because of his literary prowess," Cudjoe said. "More importantly, in a significant article, "Why I am an Economic Heretic," Webber embodied — and even anticipated — John Maynard Keynes basic proposition about the need for government spending when there is a recession before Keynes did so in his General Theory."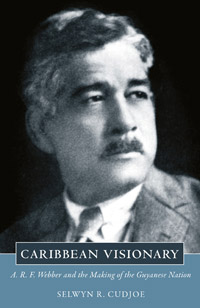 In early March, Wellesley's Harambee House hosted a reception to celebrate Cudjoe's new book. It was attended by President H. Kim Bottomly, Deans Adele Wolfson and Joanne Berger-Sweeney, professors from across the disciplines as well as current and former students.
"Selwyn spoke for about half-hour on the theme of 'A Celebration of Black Scholarship,' which sparked a lively intellectual discussion on the idea of the core vs. the periphery," said Angela Carpenter, postdoctoral fellow and former director of Harambee House. "It was one of the best cross-disciplinary intellectual discussions I've witnessed here at Wellesley."
William Cain, the Mary Jewett Gaiser professor of English at Wellesley, was among the faculty members who spoke at the event.
"In Selwyn we have in our midst one of the premier figures in the fields of Africana, African-American, Caribbean and Transatlantic studies," he said. "A pioneer for three decades, a path breaker and pathfinder, a resolute digger into archives, a brave explorer of uncharted intellectual terrain, and a tough-minded and sophisticated intellectual who mobilizes his great gifts in the service of scholarship and of the people, his people, all people — that is Selwyn."
Cudjoe is also the author of Beyond Boundaries: The Intellectual Tradition of Trinidad and Tobago in the 19th Century, among other books, and his work has appeared in the Trinidad and Tobago Review, Callaloo, New Left Review, Harvard Educational Review and Essence.

Since 1875, Wellesley College has been a leader in providing an excellent liberal arts education for women who will make a difference in the world. Its 500-acre campus near Boston is home to 2,300 undergraduate students from all 50 states and 68 countries.
###