Wellesley College Students Aim To Read Complete Works of Shakespeare in 24 Hours or Less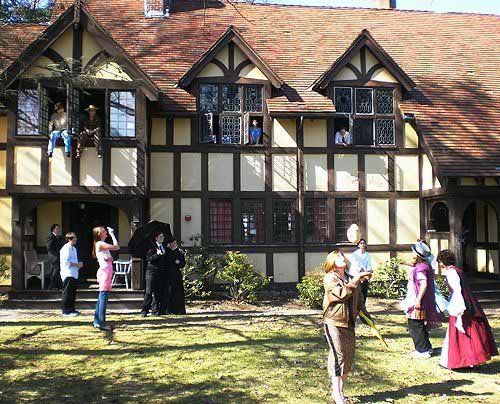 Shakespeare House on the Wellesley College campus
WELLESLEY, Mass. -- While Shakespeare wrote "brevity is the soul of wit," students at Wellesley College will soon know if the brevity of Shakespeare in 24 hours will truly test their wits.
Wellesley College's Shakespeare Society hopes to repeat its feat of five years ago when members and volunteers read the complete, unabridged works of William Shakespeare in 23 hours and 20 minutes. "24 Hours of Shakespeare" starts Friday, May 1, at 11 am in Shakespeare House on the Wellesley campus, 106 Central St., Wellesley, Mass.

"We hope we can beat the previous record of the past Society members, but that isn't the most important thing to us," said Elizabeth Stone, 21, a junior from Fairfax, Va. "The event for us is really about testing ourselves, setting up a very difficult challenge that will prove our love of the Bard."

Knowing the job is bigger than the 37-member society itself, the Shakespeare aficionados are asking for volunteers to help with the massive body of work.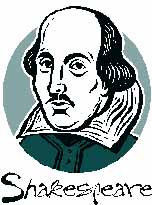 "It's almost 400 years since his death, but his works are still so important."
-- 24-Hours of Shakespeare organizer Elizabeth Stone
"This event is a huge undertaking," acknowledged Stone, vice president of Wellesley's Shakespeare Society. "We will be reading 39 plays, 154 sonnets and the longer poems. This includes The Two Noble Kinsman and Edward III, two plays where Shakespeare's authorship is unclear. In total, it amounts to approximately 14,000 lines."

Ensconced in various rooms of the Society's Shakespeare House, participants will read four or five plays at a time.

The Shakespeare Society has been a mainstay among student groups at Wellesley for 131 years. The 24-hour effort will offer what the Society hopes will be a unique opportunity to hear the most bard in the shortest time.

"Last time the Society did this, some people did not leave the house for the full 24 hours," Stone said. "They stayed up all night and had people run to get food for them from the dining halls."

As lovers of Shakespeare, the Society hopes to bring that excitement to a wider audience through the marathon event.
"I've contacted teachers at Wellesley High School to alert their students about the event, and we're putting up posters in the local libraries," Stone said. "This event is a perfect opportunity for anyone who might have an interest in Shakespeare to come together and keep his works alive. It's almost 400 years since his death, but his works are still so important."
Since 1875, Wellesley College has been a leader in providing an excellent liberal arts education for women who will make a difference in the world. Its 500-acre campus near Boston is home to 2,300 undergraduate students from all 50 states and 68 countries.
###