Wellesley Junior Sarah Vickery Investigates Perceptions of Abraham Lincoln with Gilder Lehrman History Scholars

FOR IMMEDIATE RELEASE:
May 12, 2009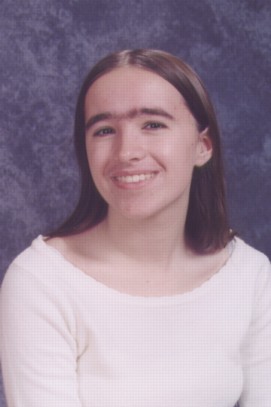 Sarah Vickery will travel to New York City to conduct historical research along with other young history scholars.
WELLESLEY, Mass. --Since Abraham Lincoln's death, countless books, articles and films have sought to portray the famous historical figure. But how did Americans perceive Lincoln during his life? Wellesley College junior Sarah Vickery will explore this question when she travels to New York City this summer for a five-week historical research program as part of the Gilder Lehrman History Scholars program.
Along with 14 other students, Vickery will participate in research; attend seminar sessions with historians such as Eric Foner, James McPherson and Steven Hahn; and go on behind-the-scenes tours of historical archives in the city. She'll examine primary source documents written about Lincoln in order to investigate American attitudes toward the president during the Civil War period. By the end of the summer, the Lehrman scholars will produce written pamphlets and documentary films about their findings.
Vickery, a history and English major at Wellesley, usually focuses her study on early colonial America. But she has also spent significant time learning about the Civil War era; in her position as research assistant to Diana Williams, history, she has conducted research on newspaper portrayals of Lincoln in relation to the idea of "miscegenation," or racial mixing.
"The work I and the other History Scholars will be doing this year is exactly the kind of work I love—trying to understand not just what happened, but what stories ended up getting told about it, and how those stories shaped the America we know today," Vickery said.
The Lehrman scholars program is sponsored by the Gilder Lehrman Institute of American History, which seeks to support the study of history among teachers, students, scholars and the general public. The Lehrman scholars program seeks to identify "the brightest young historians in America," said John Basker, president of the Institute. "We hope this spurs them all to consider careers as scholars, history teachers or public historians in the future," he said.
Since 1875, Wellesley College has been a leader in providing an excellent liberal arts education for women who will make a difference in the world. Its 500-acre campus near Boston is home to 2,300 undergraduate students from all 50 states and 68 countries.

###