Global Learning: Wellesley Graduates Win Fulbright Grants
for Worldwide Research, Study and Teaching

WELLESLEY, Mass. --One 2009 Wellesley College graduate will focus on living conditions in Bangladesh for minority populations, while another seeks to preserve the memory of the dwindling Moroccan Jewish community. Several Wellesley graduates will conduct research and teach in locations from South Korea to South Africa with support from the Fulbright Program, which has awarded them prestigious grants for postgraduate work.
Full grants and Critical Language Enhancement Awards have been awarded to 2009 graduates Susae Elanchenny, Alma Heckman and Hannah Sholder for research and study. Jessamyn Randall and Natalie Ross, class of 2009, have received English Teaching Assistantships. In addition, alumna Kathleen McCarthy '08 has received a full grant to Switzerland, Naomi Wells '06 has been selected for a full grant and Critical Language Enhancement Award to Bangladesh and Alexandra del Solar '05 has been awarded an English Teaching Assistantship to Andorra. Amythest Beaver '08, Debra Hausladen '08 and Alice Min '09 have been named Fulbright alternates.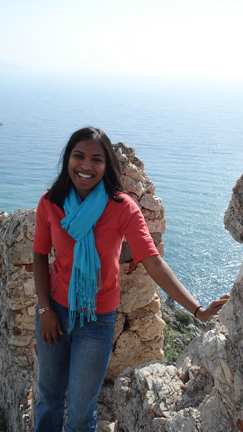 Susae Elanchenny
in Alanya, Turkey
Susae Elanchenny, of West Chester, Pa., will study the relationship between Turkish public opinion — as measured through the media, interviews with officials, and polls — and the currently ruling Justice and Development Party's foreign policy. She will examine the war in Iraq and the European Union's accession of new countries as case studies. The Language Enhancement Award will support her further study of the Turkish language.

"As President Obama's recent visit shows, Turkey is a crucial player in U.S. foreign policy in Eurasia," she said. "With my Fulbright project, I would like to understand Turkish foreign policy from the perspective of Turkish citizens, policy-makers and academics, and hopefully shed light on the dynamic nature of Turkish democracy in the process."


Alma Heckman
Alma Heckman, of Chicago, Ill., will study the synagogues and Jewish sites that were abandoned or converted to other uses in Morocco, which is home to one of the largest remaining Jewish communities in North Africa. Through photos and interviews with members of the remaining community, she hopes to write and publish a memoir based on her project, "'Ya Hasra': Memories of a Vanishing Jewish Community."

"I think this work has great potential for preserving the memory of a dwindling Jewish community that receives little international attention," she said. "It is an honor to get to engage in this kind of time-sensitive, interpersonal work."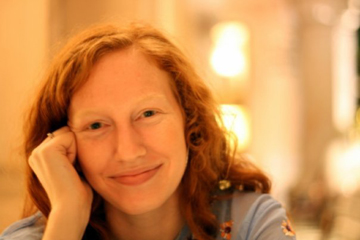 Hannah Sholder
Hannah Sholder, of Pittsburgh, Pa., will study how the recent Dhaka High Court ruling that granted citizenship to 150,000 members of the Urdu-speaking community has positively affected the community's living conditions in Bangladesh. She will also research ways governmental and non-governmental organizations can work together to improve the effectiveness of their efforts to address housing and other basic needs of the community.

"The goal of my research is to shed light upon the importance of consensus building for creating sustainable and people-oriented planning projects," she said. "I believe this study has the potential to improve the living conditions of the Urdu speaking community, and to serve as a model for addressing the needs of Dhaka's burgeoning poor population."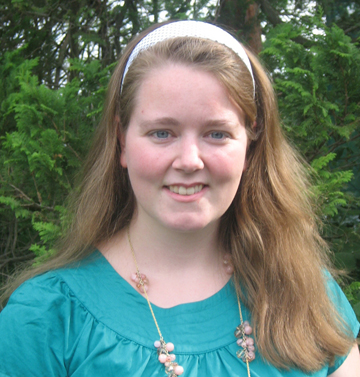 Jessamyn Randall, of Springfield, Va., will teach conversational English at the secondary level in South Korea. She said she was initially drawn to the Korean teaching assistantship because she would take part in a home stay.

"I look forward to learning about Korean culture, past and present, as I teach my own language and, implicitly, my own culture," she said. "In particular, I look forward to the challenges of adapting to daily life in a Korean home."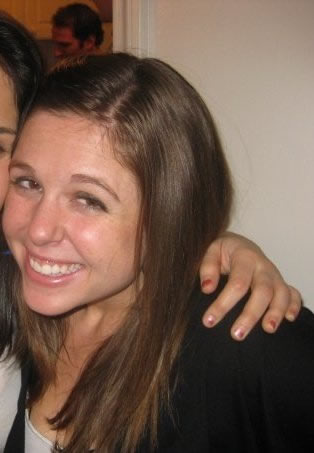 Natalie Ross, of Indianola, Iowa, will serve as a teaching assistant at the university level in South Africa. She is looking forward to living and working in a nation with a changing economic and social landscape.

"The role of African women is rapidly changing, especially as the number of women in South African universities surpasses that of men," she said. "This rise in educational opportunity provides women with higher socioeconomic positions in society, and as a teaching assistant at a South African university, I am ready to learn from the powerful female students around me who are reshaping the role of a 21st century African woman."

The Fulbright Program, sponsored by the U.S. Department of State, gives students, scholars and professionals the opportunity to do international research, study or teaching.

Wellesley College has been a leader in liberal arts and the education of women for more than 130 years. The College's 500-acre campus near Boston is home to 2,300 undergraduate students from 50 states and more than 65 countries.
###