Wellesley College Carnegie Junior Fellowship Winner
Hopes to Help her Homeland
WELLESLEY, Mass. -- As a high school student, Kelima Yakupova, a 2009 graduate of Wellesley College, left behind her parents, siblings, grandparents and other relatives in the central Asian nation of Kyrgyzstan with hopes of obtaining a strong education to better the situation for those in her poor nation. Several years later, Yakupova's selection as a Carnegie Junior Fellow is bringing her one step closer to that goal.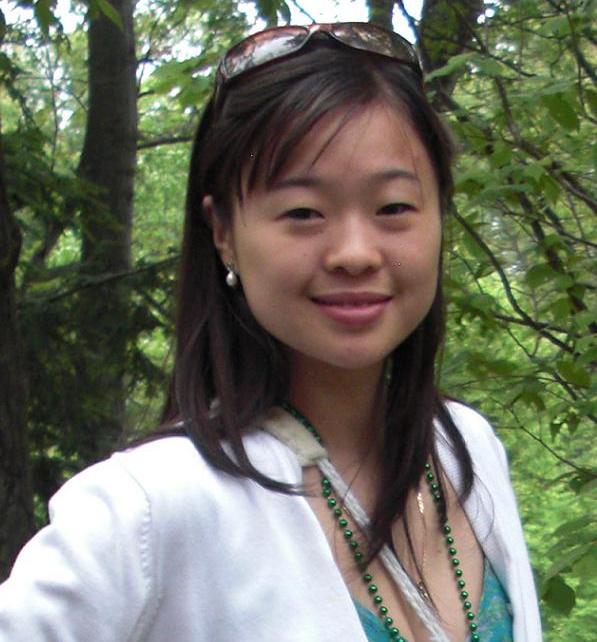 Wellesley graduate Kelima Yakupova will research topics in the Russia and Eurasian Program of the Carnegie Endowment for International Peace.
Yakupova, the daughter of Halima Han-Yakupova and Lavrentii Han of Bishkek, Kyrgyzstan, was one of approximately 10 students chosen from a pool of nominees from nearly 300 colleges by the Carnegie Endowment for International Peace, a nonprofit organization dedicated to advancing cooperation between nations and promoting active international engagement by the United States.

As a junior fellow in the Russia and Eurasian Program, Yakupova will assist former United States Ambassador to Russia Jim Collins, director of the program, and Martha Brill Olcott, a senior associate, in researching such topics as the consequences of the world economic crisis on the region and its relationship with the U.S., the aftermath of the Georgian conflict, the ongoing discussions about a nuclear missile shield in eastern Europe, and future negotiations for U.S. airbases in central Asia.

"Understanding how international cooperation and American engagement can impact and improve the life of the central Asian region, especially my home country, Kyrgyzstan, where the rest of my family still lives, is very meaningful to me," she said.

Growing up in a family that greatly valued education, Yakupova knew she would have few options if she remained in Kyrgyzstan. Her family supported her acceptance of a scholarship from the George Soros Foundation to spend her junior year of high school in a cultural exchange in the United States. As a "Youth for Understanding" student, Yakupova attended public high school and lived with her host family Madeleine and Phillip Henderson in Doylestown, Pa. The "life-changing experience" ultimately led her to attend Wellesley College, where she majored in economics.

"After five years in the U.S., I now feel at home in two cultures," she said. "I have been given three incredible opportunities — Soros, Wellesley and Carnegie — and I hope to justify the confidence that others have shown in me by using my experience and talents to work on development of Central Asia and for increased understanding between religions and cultures."

While at Wellesley, Yakupova pursued internships at the BBC News Central Asian Bureau in Almaty, Kazakhstan, and at Habitat for Humanity in Bishkek, Kyrgyzstan. She spent a semester abroad at East China Normal University in Shanghai, China. She also served as an executive student assistant in the controller's office, a Russian language tutor, Web master for Wellesley's Slater International Association and chief financial officer of Stone-Davis House Council.
Since 1875, Wellesley College has been a leader in providing an excellent liberal arts education for women who will make a difference in the world. Its 500-acre campus near Boston is home to 2,300 undergraduate students from all 50 states and 68 countries.
###