Wellesley College Senior Wins Citizenship Award for Preservation Efforts
WELLESLEY, Mass. -- The 1886 Gatehouse, located in the Mine Falls Park in Nashua, N.H., was hidden by trees and spared from ransacking during wars. However, the building, a significant part of Nashua's industrial manufacturing era, was not spared from graffiti and the effects of time and dilapidation. In 1998, students from Fairgrounds Middle School formed the Fairgrounds Student Historic Preservation Team to restore the marker of Nashua's industrial heritage. With the help of city personnel, the building has now been restored to its original grandeur.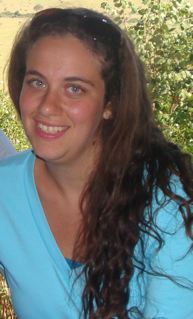 Wellesley senior Jaclyn Leeds has been commended for her efforts to restore Nashua's industrial heritage
During a recent celebration of the project's 10-year anniversary, Wellesley College senior Jaclyn Leeds, the daughter of Becky and Peter Leeds of Nashua, was presented with the Hugh Gregg Citizenship Award for her dedication to the team. The award is named after the former Nashua mayor and New Hampshire governor who strongly advocated for the preservation of Mine Falls and its park.
"While I do not intend to pursue a career in preservation, I am from Nashua and my heritage is very important to me," she said. "I want for someday my grandchildren to be able to stand outside the Gatehouse and admire it for its contribution to our history."
Leeds became involved with the project in 2000, and has done everything from drafting landscaping plans, to creating a Web page and newsletter, to mentoring younger students in the group. The project's success was recently recognized for an "outstanding achievement in preservation" by the New Hampshire Preservation Alliance.
"Through this process I learned how many people it takes to preserve a building. It takes inspiration, motivation, funding — Sen. Gregg sponsored the grants that provided much of the funding — and perseverance," she said. "I'm really proud to have been part of the Student Historic Preservation Team and part of the process."
Leeds studied abroad in Cape Town, South Africa, this spring, and has returned to Hong Kong for her second summer working for Animals Asia Foundation, with the hope of pursuing a career in animal welfare law.
Since 1875, Wellesley College has been a leader in providing an excellent liberal arts education for women who will make a difference in the world. Its 500-acre campus near Boston is home to 2,300 undergraduate students from all 50 states and 68 countries.
###