Wellesley, Olin and Babson Colleges Launch New Partnerships
WELLESLEY, Mass. – Wellesley College, one of the country's premier liberal arts colleges, Olin College, one of the country's leading engineering colleges, and Babson College, the top-ranked college for the study of entrepreneurship, have formalized a collaborative agreement that builds on their geographic proximity and complementary curricula to explore the synergies in the schools' three missions.

The three colleges plan to build on existing initiatives and explore new academic, social and business relationships. Examples include joint research and curricular projects, common centers to coordinate conferences and programs, and shared services. At the same time, the institutions hope to break new ground in interdisciplinary studies and projects.
"What makes this collaboration unique is that it represents the coming together of three very different schools with very different academic missions," said Richard Doherty, president of the Association of Independent Colleges and Universities in Massachusetts. "What makes it a model for our times is that it expands the educational excellence and opportunities for students at all three schools while holding down costs. I suspect it will garner quite a bit of attention within higher education and policy makers."
The presidents of the three colleges – H. Kim Bottomly of Wellesley, Richard K. Miller of Olin and Leonard A. Schlesinger of Babson – are combining forces to tackle the important issues of our times. The collaboration will take advantage of the entrepreneurial expertise of Babson, the engineering skills of Olin and the arts, science and humanities strengths of Wellesley.

A formal announcement of the collaboration is planned for Wednesday, Sept. 9, at 1:30 pm at Babson College. The public is invited to attend.

The collaboration represents an interdisciplinary approach to innovating new solutions.

"The combined strengths of Wellesley, Olin and Babson offer our students an even wider array of opportunities and options to enhance their college years," Bottomly, at left, noted. "This partnership aims to inspire our faculty, students and staff to share and expand their knowledge and insights. It will serve as a new, cooperative model for higher education."



"I think the nation is eager for educational institutions to engage in innovative collaborations like this that increase the educational opportunities for students while helping to control the costs of a college education," Miller, at right, added. "Our three institutions have distinct missions that overlap very little, but that offer great possibilities for synergy, and we hope to capitalize on this."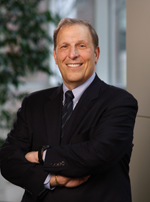 "What's so exciting about this partnership is that three academic institutions, each renowned in its own right, recognize that their future capacity to achieve their vision is enormously increased through collaboration," Schlesinger, at left, said.

One of the first examples of the tri-campus effort is called Innovation, Design, Entrepreneurship, Arts, and Sciences: IDEAS for Environment and Sustainability. This program, which will focus on environmental studies, will be available to students on any of the three campuses and will be undertaken alongside any degree program. Students can choose among a common set of courses that will emphasize a liberal arts (science, social science and humanities) understanding of environmental issues, the role of business and entrepreneurship in solving environmental problems, and an appreciation of how the practice and process of engineering and design can contribute as well.

These courses will be augmented by a "core course" that will focus on how to integrate insight from across the disciplines to solve problems. It is designed to challenge and enable students to bring together different types of knowledge and to synthesize new perspectives and understanding.

"We are really excited about this program because it is such a great opportunity to take advantage of the location and strengths of each school," said Jessica Hunter, program coordinator for environmental studies at Wellesley. "In terms of the environment, you really need critical thinking, business and engineering contributions to solve environmental issues."
Since 1875, Wellesley College has been a leader in providing an excellent liberal arts education for women who will make a difference in the world. Its 500-acre campus near Boston is home to 2,300 undergraduate students from all 50 states and 68 countries.
###