Wellesley College Announces 2009 Malone Prize Winners

FOR IMMEDIATE RELEASE:
September 11, 2009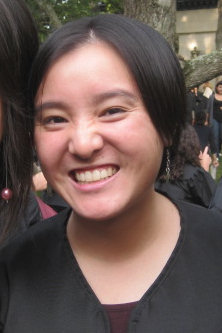 Katharine Malone Scholar Hoi-Fei Mok
WELLESLEY, Mass. – Wellesley College President H. Kim Bottomly presented the Katharine Malone Prizes for Academic Excellence to senior Hoi-Fei Mok, junior Megan Townsend and sophomore Olivia Hendricks, Tuesday, Sept. 8, at Wellesley's convocation.
"The prizes are given each year to honor students who have successfully combined academic excellence with a commitment to contributing to the college community," President Bottomly said.
Mok, the daughter of Ling Fung and Wing Sheung Mok of San Leandro, Calif., was selected as this year's Katharine Malone Scholar, the most distinguished of the three Katharine Malone Prizes for Academic Excellence. She will receive a check for $50,000 at commencement and be eligible for an additional $10,000 per year, for up to four years, for graduate studies.
Sophomore Student Prize Winner
Megan Townsend
A biological sciences major with a music minor, Mok plans on attending graduate school in veterinary medicine following graduation. This summer, she served as a veterinary intern in Madurai, India. AtWellesley, she plays first violin with the Brandeis-Wellesley Orchestra, is art editor for the Wellesley Pavilion Magazine, serves as president of the pre-veterinary society and volunteers at the Tufts Wildlife Center and WRITE program.
Townsend, the daughter of Dan and Kim Townsend of Saline, Mich., has received the Katharine Malone Sophomore Student Prize of $10,000. She will spend this semester in Costa Rica with Duke University and the Organization for Tropical Studies. After Wellesley, she hopes to attend the Harvard School of Public Health and ultimately work in the public health field. A biological sciences major, she is a member of the varsity softball team and serves as co-president of the Newman Catholic Ministry.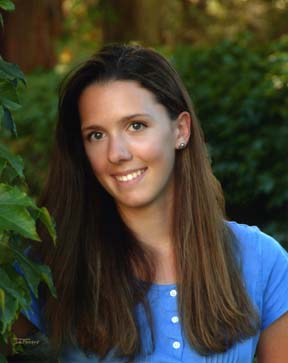 First Year Student Prize Winner Olivia Hendricks
Hendricks, the daughter of John Hendricks and Denise Drouin of West Granby, Conn., has won the Katharine Malone First Year Student Prize of $10,000. She spent the summer working with Associate Professor of Chemistry Nolan Flynn in the Science Center Summer Research Program and plans on attending graduate school to obtain a Ph.D. in chemistry and eventually teach at the college level.
An accomplished equestrian, she competed nationally in the hunter division in 2008. She finished the year ranked No. 1 in Connecticut and in New England and 29th in the nation out of 500 horse and rider competitors.
The Malone Prizes were established in 1985 by alumna Claudine Malone '63 in honor of her mother, Katharine Malone.
Since 1875, Wellesley College has been a leader in providing an excellent liberal arts education for women who will make a difference in the world. Its 500-acre campus near Boston is home to 2,300 undergraduate students from all 50 states and 68 countries.
###