Calderwood Lecture in Economics at Wellesley College
Focuses on Retirement Decisions
WELLESLEY, Mass. – If someone has sound information about money management, it is expected they will act in their own best financial self-interest. Yet, many consumers' economic decisions do not often play out so simply. In the aftermath of the financial crisis, many economists have focused on the personal factors that influence people's choices.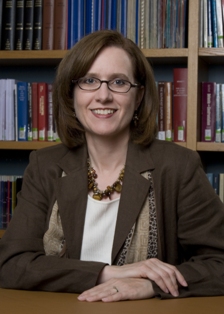 Brigitte Madrian is the Aetna professor of public policy and corporate management at Harvard University's Kennedy School of Government
"Behavioral economics examines how traditional economic models may generate incorrect predictions about individual behavior because they do not incorporate the psychology of decision-making," said Phillip Levine, professor of economics at Wellesley College.
Brigitte Madrian, the Aetna professor of public policy and corporate management at Harvard University's Kennedy School of Government, will discuss her findings in this field during the 2009 Calderwood Lecture in Economics, "Behavioral Economics in the Real World: Default Options and Retirement Savings Outcomes," Tuesday, Oct. 13, at 4:30 pm in Collins Cinema on the Wellesley College campus. The event is free and open to the public.
"Understanding the role that seemingly irrational decision-making plays in individual behavior is clearly of critical importance," Levine said. "Brigitte Madrian's path-breaking work examining the design of retirement savings plans has been very influential in this regard."
Madrian is a research associate at the National Bureau of Economic Research and co-editor of the Journal of Human Resources. Her research focuses on employee benefits and social insurance programs, particularly retirement savings plans and health insurance. Her current research focuses on the relationship between 401(k) plan design and employee saving outcomes. She is the recipient of the National Academy of Social Insurance Dissertation Prize and the TIAA-CREF Paul A. Samuelson Award for Scholarly Research on Lifelong Financial Security.
Since 1875, Wellesley College has been a leader in providing an excellent liberal arts education for women who will make a difference in the world. Its 500-acre campus near Boston is home to 2,300 undergraduate students from all 50 states and 68 countries. For more information, go to www.wellesley.edu.
###