Wellesley College Hosts New Directions in Documentary Film
Festival and Symposium


WELLESLEY, Mass. -- They showcased a dazzling glimpse of Mick Jagger during the Rolling Stones' 1969 United States tour and captured the plight of door-to-door salesmen working to sell expensive Bibles in low-income neighborhoods. Albert Maysles, working with his brother David, also directed the 1975 documentary Grey Gardens, which featured relatives of Jacqueline Kennedy Onassis in an eccentric mother-daughter relationship, living in squalor and a world of imagination in their dilapidated Hamptons home.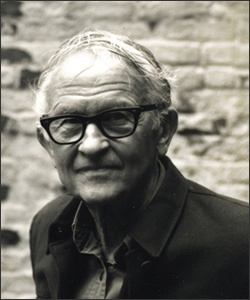 Filmmaker Albert Maysles will be the keynote speaker at the New Directions in Documentary Film Festival and Symposium at Wellesley College. His 1975 documentary Grey Gardens featured Little Edie Beale and her mother Big Edie, who lived in isolation in a decaying Hamptons mansion.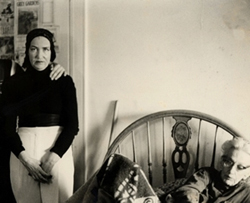 "The Maysles opened the American door to a new form of documentary film, known variously as 'direct cinema' and cinema verité," said Winifred Wood, senior lecturer in the Writing Program and Cinema and Media Studies Program at Wellesley College. "They would just open the camera on their subjects and film, without knowing what the outcome of any event or human life — and thus, of the film — would be."
Albert Maysles will give the lecture, "Handheld and from the Heart," Wednesday, Oct. 21, at 12:30 pm in Collins Cinema, followed by screenings later in the day of Grey Gardens and the 2009 HBO movie of the same name, based on the documentary. His lecture, with an introduction by President H. Kim Bottomly, is the keynote event of The New Directions in Documentary Film Festival and Symposium, Oct. 19-25, 2009, at Wellesley College. All events are free and open to the public.
The festival will bring together preeminent documentary filmmakers and innovative new practitioners of the craft in a weeklong showcase of films, with panel discussions about the new aesthetics of documentary, the documentary as political action, the personal documentary and more.
"The films are engaged in exploring the boundaries between the filmic world and the actual world, between what goes on in front of the camera and what happens behind it, between a fictional representation and a 'documentary' representation of events," said Wood, who organized the event with Professor of Art Salem Mekuria and Maria San Filippo, a Mellon postdoctoral fellow in the Cinema and Media Studies program.
The festival will offer a wide variety of viewpoints and talents.
"Some of the filmmakers compose personal essays through their films, some mix animation or puppetry with filmed representations, some see films as an extension of their political lives," Wood said. "All of these films, whether personal or overtly political, are visually exciting; all explore the full range of cinematic possibility."
Filmmaker Jessica Yu's Protagonist, which will be shown Tuesday, Oct. 20, at 8:30 pm in Collins Cinema, shows how documentary film has redefined itself. Yu chose four subjects, out of hundreds, to tell their stories, and then uses marionettes to act out the drama reflected in the human lives.
Wellesley College alumna and Academy Award winner Debra Chasnoff '78 will be honored for her achievement in documentary film during the festival. Her films "Choosing Children," about lesbian parenting, and "Straightlaced," which explores the effects of homophobia and gender roles on teenagers today, will be screened Friday, Oct. 23, followed by a Q&A with Chasnoff. She will also participate in a panel discussion of Wellesley alumnae working in film production, distribution and preservation — Elaine Chin '95, Myna Joseph '98, Sonya Rhee '99, May Haduong '00, Jamila Wignot '00 and Jennifer Redfearn '03.
Filmmakers Su Friedrich, Peter Galison, Robb Moss, Susan Meiselas and Llewellyn Smith are among the other filmmakers who will present their well-known and most recent works during the festival and symposium.
"We believe that documentary film is the most important site of energy and innovation in contemporary film today," Wood said. "The festival showcases documentary film, to be sure — but more broadly, we will be showcasing the state of the art of contemporary filmmaking with the films we have chosen to screen."
The event is co-sponsored by the Art Department and Cinema and Media Studies Program at Wellesley College. To read more, including a full schedule of events and information on the filmmakers, visit the festival's Web site at http://newdirectionsindocumentary.org.
Wellesley College has been a leader in liberal arts and the education of women for more than 130 years. The College's 500-acre campus near Boston is home to 2,300 undergraduate students from 50 states and more than 65 countries.
###