Wellesley College Launches
Initiative for Diversity and Inclusion for Students


FOR IMMEDIATE RELEASE:
October 20, 2009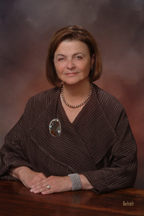 President H. Kim Bottomly
WELLESLEY, Mass.– This week Wellesley College President H. Kim Bottomly and Dean of Students Debra DeMeis have launched the Initiative for Diversity and Inclusion for Students (IDIS). Multiculturalism is part of the Wellesley College experience, with students from every state in the union and 75 countries around the world.

The new IDIS aims to encourage participants to share perspectives about how Wellesley can best meet its commitment to creating and sustaining its multicultural, pluralistic and diverse community.

Participants at a kick-off event this week were asked to respond to questions such as:

• Is Wellesley meeting its commitment to create and sustain a diverse and inclusive community?

• Do you personally feel included in Wellesley's current efforts to be a diverse and inclusive community?

"The goal of this initiative is to engage members of the Wellesley community – students, faculty and staff – in collectively recasting a vision of how Wellesley should and needs to support diversity and inclusion for all students over the coming years," Bottomly said. "And, importantly, we will develop and implement changes needed to achieve our vision. Building on our historical and current commitments, this initiative marks another chapter in our evolution of embracing and supporting a diverse and multicultural student population."

DeMeis noted that the initiative brings a new level of support to campus diversity.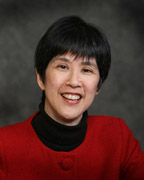 Dean of Students Debra DeMeis
"I am excited about this initiative because I can see the ways in which today we are succeeding," she said. "Without our efforts and investments to date in support services for students from traditionally under represented groups, this College and its student population would be much different. At the same time, we continue to change and evolve as a student body. My hope is that this process will help us collectively understand to what extent we are effective in supporting the range of needs among our diverse student population and provide perspectives on what we need to change moving forward."

Over the next few months, the Initiative for Diversity and Inclusion for Students will include the formation of a committee of students, faculty and staff to develop a strategic plan. Through interviews and focus groups, a study will be undertaken of the current state of diversity goals, programs and services.

By January, a "Planning Brief" will document the findings of the current state, the future challenges and the options going forward. The Wellesley College community will again be invited to participate in discussions, culminating in a new strategic plan for diversity and inclusion by March 2010.

"I am hoping that each of you will participate because the vision will be richer as a result of your participation," said Bottomly. "As you imagine what Wellesley could become, I know it will help you get in touch with your own possibilities for leadership in this domain of multiculturalism and building community."

Since 1875, Wellesley College has been a leader in providing an excellent liberal arts education for women who will make a difference in the world. Its 500-acre campus near Boston is home to 2,300 undergraduate students.
###