Wellesley College Honors Two of Its Outstanding Graduates
during Alumnae Achievement Awards Feb. 11

WELLESLEY, Mass.— One alumna brought a new appreciation to African-American art. Another promoted education worldwide as the key to human progress. Both are leaders and innovators in their fields, bringing distinction to themselves and Wellesley College.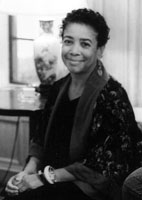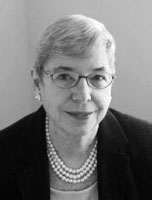 Art historian Alvia Wardlaw '69 and Janet Parker Whitla '52 will be presented with Wellesley's highest honor given to alumnae for excellence and distinction in their fields of endeavor.
Art historian Alvia Wardlaw, class of 1969, and education leader Janet Parker Whitla, class of 1952, will be presented with the Wellesley College Alumnae Achievement Award Thursday, Feb. 11, at 5:30 pm in Houghton Memorial Chapel on the Wellesley College campus.
Presented annually since 1970 by the college's Alumnae Association, the award is the highest honor given to alumnae for excellence and distinction in their fields of endeavor. Former recipients include U.S. Secretary of State Hillary Clinton and former Secretary of State Madeleine Albright.
Wardlaw , of Houston, Texas, one of the country's leading African-American art historians, has been a major force in developing the field and establishing its place in the larger discipline of American art. Her two exhibitions and publications devoted to the Houston artist John Biggers and the ground-breaking 1989 show she co-curated, " Black Art Ancestral Legacy: The African Impulse in African-American Art," brought new attention, appreciation and recognition to the previously little known, and largely ignored, African-American accomplishments in the visual arts.
Wardlaw is well-known for the exhibition " The Quilts of Gee's Bend," a collection of quilts by outstanding quilters from Alabama. The exhibit traveled to 11 cities across the country from 2002-2006 and was described by reviewers as "landmark." Another notable curatorship by Wardlaw was " Something All Our Own: The Grant Hill Collection of African-American Art." The illustrated catalog for this collection included her essay on the history of African-American art collections. This exhibit was on display at eight museums from 2003-2005.
An associate professor of art history and director of the University Museum at Texas Southern University, Wardlaw retired last year as curator of modern and contemporary art at the Museum of Fine Arts in Houston. She is a member of the Scholarly Advisory Council of the Smithsonian National Museum of African-American History and Culture. Her numerous honors and awards include a place in the Texas Women's Hall of Fame and two Fulbright awards for study in Africa. She has published numerous articles, books, lectures and poetry.
Whitla, of Cambridge, Mass., was president and CEO of Education Development Center (EDC) for 25 years (1981-2006). Under Whitla's leadership, EDC became one of the world's leading health and education research and development organizations. Her vision and leadership skills guided EDC through unprecedented growth, including a dramatic expansion of its international work.
Under Whitla's direction, EDC launched over 300 projects in more than 64 countries around the world and grew from a $5 million to a $125 million per year nonprofit organization. The theme she followed during her EDC tenure was learning as the essential element in human progress. In one report, Whitla wrote, "(Long ago I) concluded that learning is not only the most fundamental human behavior, at the core of consciousness, but also the liberating force in human development."
Whitla was instrumental in launching the "YES" campaign, an action-oriented initiative in 55 countries, responding to the enormous global challenge of youth unemployment through a leadership and enterprise-based model. She hosted "YES" at EDC for more than eight years until it became an independent international organization.
Whitla has written and contributed to numerous publications and many research works and made professional presentations on a wide variety of educational topics at national and international forums. Among her many professional affiliations, she is a member and past president of the board of governors at Handel and Hayden Society and a member of the board of trustees at the New Bedford Whaling Museum, New Bedford Symphony Orchestra, Cambridge College, From the Top and ATLAS Communities.
To attend Wellesley's Alumnae Achievement Awards, RSVPs are required. For more information, visit www.wellesley.edu/Alum/Awards/AAA/ , or call 781-283-2331.
Since 1875, Wellesley College has been a leader in providing an excellent liberal arts education for women who will make a difference in the world. Its 500-acre campus near Boston is home to 2,300 undergraduate students from all 50 states and 75 countries.
###