Davis Museum and Cultural Center, Wellesley College, Opens Spring Events
"Something Like Fireworks," A New Installation by Stephen Vitiello
and
Seeing God in Prints: Indian Lithographs from the Collection of Mark Baron and Elise Boisanté
WELLESLEY, Mass.—On Wednesday, Feb. 24, the Davis Museum and Cultural Center at Wellesley College opens "Something Like Fireworks," A New Installation by Stephen Vitiello and Seeing God in Prints: Indian Lithographs from the Collection of Mark Baron and Elise Boisanté. Two installations currently at the Davis - Christine Hiebert's Reconnaissance: Three Wall Drawings and Michael Singer's Ritual Series/Retelling - remain on view through June 6.
The opening reception for "Something Like Fireworks" and Seeing God in Prints will be held from 6-8pm on the 24th, featuring a gallery talk by Stephen Vitiello and an opportunity to meet Lisa Fischman, the Davis Museum's new Ruth G. Shapiro '37 director.
Sound and light installation by artist Stephen Vitiello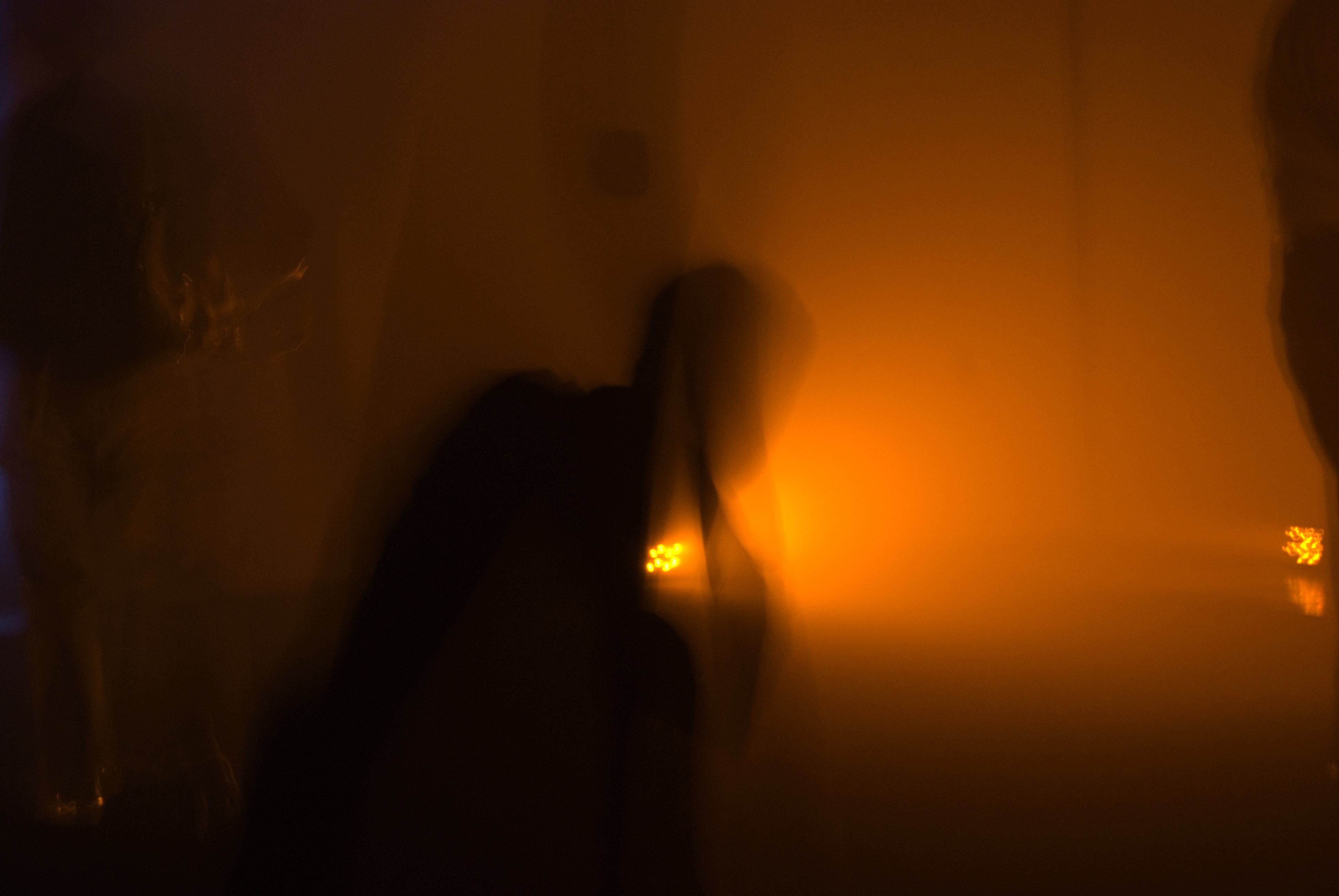 "Something Like Fireworks" A New Installation by Stephen Vitiello (Feb. 24 – June 6)

In his first solo exhibition in New England, sound artist and electronic musician Stephen Vitiello will create a new sound and light installation in collaboration with lighting designer Jeremy Choate. Featuring his field recordings from the Australian outback, the Canadian wilderness, and New York City's streets, Vitiello's soundtrack will move between the abstract and the recognizable, attuning us to the subtleties of ambient sound. In this piece, sound will be connected with light and color, creating an immersive synaesthetic experience. The lighting will be designed in sympathy with the audio, and the resulting combination will surround the visitor, altering spatial perception.
The Los Angeles Times has called his work "stunning" and "revelatory" and exclaimed "What more can you ask of a work of art than that it alter your breath – that it first make you aware of your own breathing and then slow it, shape it, sculpt it?"
The work of Vitiello ranges from mesmerizing soundscapes to installations and includes collaborations with composers and visual artists. Well-known for his World Trade Center Recordings, in which he created a sonic portrait of one of the towers through the use of contact microphones, Vitiello's recent work links sound with light and color to create an enveloping physical experience. Vitiello has released several CDs and his work has been performed at the Tate Modern, the Whitney Museum of American Art, and The Kitchen, NYC. Visit www.stephenvitiello.com for more information on the artist.
The presentation of Vitiello's installation is made possible by the generous support of the Wellesley College Friends of Art and the Andrew W. Mellon Foundation.

Indian chromolithograph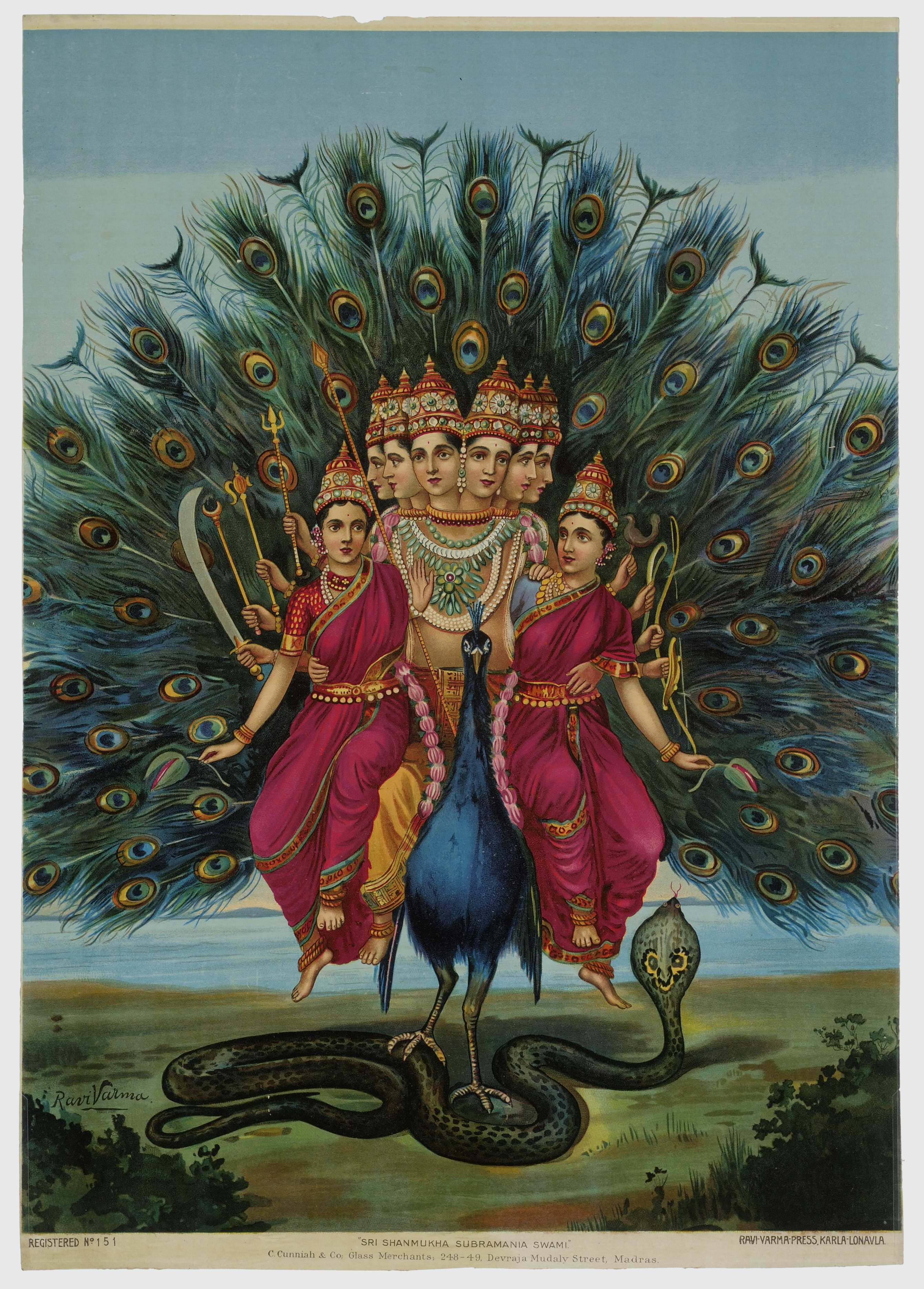 Seeing God in Prints: Indian Lithographs from the Collection of Mark Baron and Elise Boisanté (Feb. 24 – June 6)

An exhibition of late 19th- and early 20th-century color prints of Hindu gods and goddesses, this exhibition tells the story of how the worship of Hindu deities became entwined with the export of printmaking expertise from Europe to India. These widely distributed devotional lithographs were printed first in Europe, and later at Indian-run commercial color presses, and became ubiquitous in commercial and domestic spaces across India. The exhibition will trace the history of this genre and includes important examples of 19th-century prints produced in Germany for export to India, the earliest examples printed by the first Indian-run presses, and classic lithographs from the most famous early and mid-20th century Indian publishers.

Seeing God in Prints, the first formal presentation in the United States of this genre of Indian art, was organized by and first exhibited at International Print Center New York. It was curated by Andrew McCord and Mark Baron. Major support for Seeing God in Prints has been provided by the Reed Foundation, with additional funding from the PECO Foundation. At the Davis Museum, the exhibition is funded by the Andrew W. Mellon Foundation and the Helyn MacLean Program Fund.

And, remaining on view:

Christine Hiebert's Reconnaissance: Three Wall Drawings (through June 6)

Hiebert's site-specific wall installation responds to the monumental space designed by Spanish architect Rafael Moneo. It takes into consideration the fifth-century Antioch mosaic permanently mounted on the gallery wall. Utilizing the language of line on a large scale, Hiebert's art is an exploration of space: She draws, articulates and redefines it, evoking a personal, metaphorical, architectural space of her own. Composed of blue adhesive tape as well as paper rolled with ink, this multi-part work expressively engages the light-filled architectural space of the top floor Tanner Gallery.


Hiebert is an artist who is equally at home with the intimate scale of drawings on paper and the monumental scale of architectural interventions. She has created site-specific installations for, among others, the Drawing Center, New York (2003), the Pinakothek der Moderne, Munich (2005) and the Addison Gallery of American Art, Andover, Mass. (2007); her work has been exhibited throughout the U.S. and Europe and her drawings are in many public and private collections.

This installation is funded by the Betty B. McAndrew Museum Fund.

Michael Singer's Ritual Series/Retellings, 1988 – (through June 6)
The Davis Museum has returned to view a major work of contemporary sculpture from the permanent collection, American artist Michael Singer's Ritual Series/Retellings, 1988. A chance to take a fresh look at this important, room-size sculpture, this exhibition is a rare opportunity to compare two major pieces by this significant artist. Untitled 1989-92, a site-specific outdoor piece created by Singer in collaboration with architect Michael McKinnell, is permanently installed on the campus near Lake Waban.
Both sculptures embody a fundamental element of Singer's oeuvre: an exploration of the boundaries between sculpture, nature and architecture. In each work of art, materials like stone, bronze shaped like wood, and wood are layered and enclosed or contained. They evoke ritualistic associations, transforming the viewer into a kind of archaeologist or explorer and heightening awareness of each site—the white cube of the gallery or the lush landscape of the lakeside.
Singer is renowned for his 1970s and 1980s work, which opened new possibilities for outdoor and indoor sculpture and contributed to the very definition of site-specific art. His most recent work has traversed the worlds of architecture, public space, ecology and urban planning, where he has been instrumental in creating successful models for urban and ecological renewal. His works are part of public collections.
This installation is made possible by the Helyn MacLean '80 Endowed Program Fund.
Davis Museum and Cultural Center Hours and Information
Spring Semester Museum Hours: Tuesday–Saturday, 11 am-5 pm, Wedneday until 8 pm, and Sunday from noon-4 pm. Closed Mondays and holidays. Admission is free.
Telephone: 781-283-2051
Website: www.davismuseum.wellesley.edu
Location: Wellesley College campus, 106 Central Street in Wellesley, Mass.
Parking: Free and available in the lot behind the museum. Additional parking is available in the Davis Parking Facility.
Tours: Wednesdays at 1 pm. Led by student museum mentors and curators. Free. Call 781-283-3382.
Accessible: The museum, Collins Café and Collins Cinema are wheelchair accessible and wheelchairs are available for use in the museum without charge. Special needs may be accommodated by contacting Director of Disability Services Jim Wice at 781-283-2434 or at jwice@wellesley.edu.

ABOUT THE DAVIS

One of the oldest and most acclaimed academic fine arts museums in the United States, the Davis Museum and Cultural Center is a vital force in the intellectual, pedagogical and social life of Wellesley College. It seeks to create an environment that cultivates critical thinking, inspires new ideas and fosters involvement with the arts both within the College and the larger community.

ABOUT WELLESLEY COLLEGE & THE ARTS
Since 1875, Wellesley College has been a leader in providing an excellent liberal arts education for women who will make a difference in the world. Its 500-acre campus near Boston is home to 2,300 undergraduate students from all 50 states and 75 countries.
Wellesley has been collecting and exhibiting visual art since 1889 — making the College one of the first liberal arts institutions to establish a teaching collection. The Wellesley arts curriculum and its highly acclaimed Davis Museum and Cultural Center are integral and irreplaceable components of the College's liberal arts education. Wellesley also offers many outstanding exhibits, performances and lectures that are free of charge and open to the public.

###