Harvard's Lawrence Bobo To Talk about Obama
and the Racial Divide in America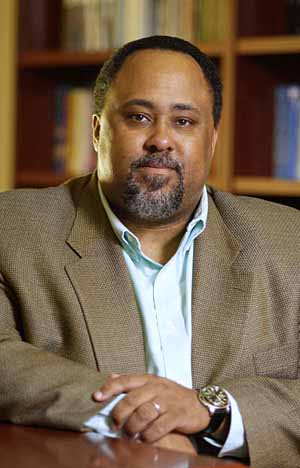 RACIAL POLITICS: Among many other publications, Harvard's Lawrence D. Bobo is the co-author of an essay, "Racialized Mass Incarceration: Poverty, Prejudice, and Punishment" in the forthcoming book, "Doing Race: 21 Essays for the 21st Century." He will speak at Wellesley Feb. 11 in honor of Black History Month.
WELLESLEY, Mass.— How has the topic of race in America changed in the first year of Barack Obama's presidency?
In honor of Black History Month, Wellesley College will present a lecture to address that question in "Obama and the Racial Divide," by Lawrence D. Bobo of Harvard University Thursday, Feb. 11, at 4:30 pm in Pendleton West Hall, room 212.
The W. E. B. Du Bois professor of the social sciences at Harvard, Bobo holds appointments in the Department of Sociology and the Department of African and African American Studies. His research focuses on the intersection of social inequality, politics and race.
The lecture will tackle "the continuing discussion about race in America as reflected in the first year of Barack Obama's presidency," said Jonathan B. Imber, the Jean Glasscock professor of sociology and program director of American Studies at Wellesley. "He is an eminent sociologist of race and American life, and we look forward to his visit very much."

American Studies and Africana Studies at Wellesley are sponsoring the lecture, which is free and open to the public. For more information, contact Imber at jimber@wellesley.edu.
Since 1875, Wellesley College has been a leader in providing an excellent liberal arts education for women who will make a difference in the world. Its 500-acre campus near Boston is home to 2,300 undergraduate students from all 50 states and 75 countries.
###