Wellesley College Hosts Debate on New National Guidelines
for Mammograms and Breast Self-Examination
Event Will Kick off Series Exploring Relationship Between
Women's Health and Quantitative Reasoning
WELLESLEY, Mass.— At the end of last year, a government task force advised against annual mammograms for women in their 40s, and recommended screening every other year for women over 50. They also noted that the practice of breast self-examination is of no value in the detection of breast cancer.
"We actually think that women's health will be improved in the United States if we seek a better balance of bringing in the relatively few women who still aren't screened at all and taking a step back and screening a little bit less, the women who are already in the system," said Cindy Pearson , executive director of the National Women's Health Network, in a recent NPR interview.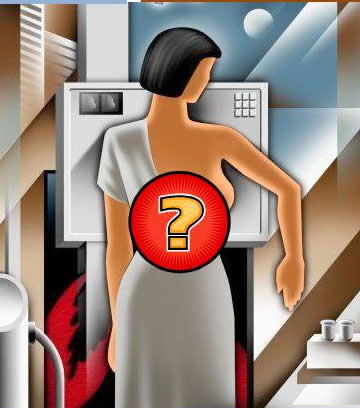 The reversal in guidelines left doctors divided and many women confused. The American Cancer Society came out against the new guidelines, as did survivor and advocate Ngina Lythcott, former breast cancer liaison from the National Black Women's Health Project and a dean at the Boston University School of Public Health.
Pearson and Lythcott will debate the new national guidelines on mammograms and breast self-examination Thursday, Feb. 25, at 5 pm in Pendleton West 212 on the Wellesley College campus, 106 Central St., Wellesley, Mass. Susan Reverby of Wellesley's Women's and Gender Studies Department will moderate the discussion.
The event will kick off "Celebrating QR Connections," the Ellen Genat Hoffman '68 and Stephen G. Hoffman Series, which will explore the connection between quantitative reasoning and women's health. All events are free and open to the public .
"This series underscores the critical ways in which quantitative information is used — or should be used — in describing health outcomes and in decision-making by policy-makers, medical personnel and patients," said Corrine Taylor, director of the Lee Day Gillespie '49 Quantitative Reasoning Program at Wellesley and president of the National Numeracy Network.
More to come
"Celebrating QR Connections" continues with Barron Lerner, professor of medicine and public health at the New York Presbyterian Hospital/Columbia University Medical Center. He will talk about "Historical Perspectives on the Treatment Debates for Breast Cancer" Tuesday, March 2, at 12:30 pm in Pendleton Atrium. Lerner, the author of the award-winning book The Breast Cancer Wars: Hope, Fear and the Pursuit of a Cure in 20 th-Century America, will share his perspective on the treatment debates as both a medical doctor and social historian.
On Thursday, March 4, Jessica Polito, a lecturer in Wellesley's Quantitative Reasoning Program, will present "Understanding False-Positives and False-Negatives" at 12:30 pm in Pendleton East 129. She will provide hands-on computer applications and real data to help participants understand these different testing issues in the context of pregnancy tests and tests for cancer.
Carol Sakala, director of programs at Childbirth Connection, will wrap up the series with "Achieving the Potential of Evidence-Based Maternity Care" Thursday, March 11, at 5 pm in Pendleton West 212. She will argue that stakeholders from across the health-care system must join in making health system improvements that foster more reliable delivery of evidence-based maternity care, to reverse recent negative national trends in maternal and newborn health.
Past "Celebrating QR Connections" series have examined the relationships between quantitative reasoning and art, biology, forensic evidence, and polling and political predictions. The series is co-sponsored by the Quantitative Reasoning Program and the Women and Gender Studies Department at Wellesley. For more information, call 781-283-2152 or e-mail ctaylor1@wellesley.edu.
Directions and a map of Wellesley College are online at http://new.wellesley.edu/Admin/travel.html. Free parking is available in the Davis Parking Facility.
Since 1875, Wellesley College has been a leader in providing an excellent liberal arts education for women who will make a difference in the world. Its 500-acre campus near Boston is home to 2,300 undergraduate students from all 50 states and 75 countries.
###