A Peek Inside Professors' Minds: Wellesley Faculty
Talk About and Read from Their Favorite Books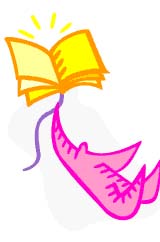 WELLESLEY, Mass.— What do professors read – or suggest that we all might read – about the topics they spend their lives researching and teaching?
This semester Wellesley College launched a undertaking to answer that question, "What Wellesley's Reading," in which professors discuss and read from their favorite books.
"What Wellesley's Reading" is available on the Wellesley College Web site at http://new.wellesley.edu/wwr and as a podcast on iTunes U (http://itunes.wellesley.edu/). The goal of the project is to enhance Wellesley's intellectual life, one of the aims of the college's Academic Planning Committee.
Kenny Freundlich, Wellesley's director of instructional technology, created the project with that inspiration.
"I thought a podcast series that asked faculty to introduce a book in their field that they're passionate about to their peers could take a few small steps toward that objective," he said. "After talking with half a dozen faculty, each of whom was delighted to choose a book and read a brief passage, I knew there'd be hundreds of students, alumnae, staff and faculty who'd all enjoy this series."
So far Freundlich has posted four professors and their books on the site with 17 to follow, one each Wednesday between now and June.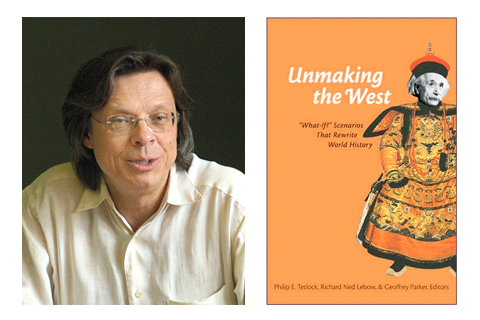 The latest installment features Craig Murphy of Wellesley's political science department discussing "Unmaking the West: 'What-If?' Scenarios That Rewrite World History," edited by Philip Tetlick, Richard Lebow, and Geoffrey Parker. The book reflects his interests in global public policy.
"I've spent my whole career studying why parts of the world are rich and parts of the world are poor, and then what we can do about that," Murphy said, in describing the impetus for his choice.
The first of the installments, from economist Akila Weerapana, focuses on the current financial crisis and the process of reexamination today's economists need to make. He uses "Animal Spirits: How Human Psychology Drives the Economy, and Why It Matters for Global Capitalism," by George Akerlof and Robert Schiller, as his muse.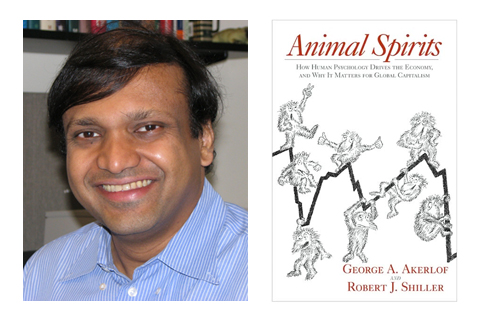 "It sets the stage for why confidence—the first of their principles—is often an important one in a way economists don't quite capture in their models," he said.
Contributors to "What Wellesley's Reading" in the coming weeks include members of the mathematics, sociology, classical studies, astronomy, theatre studies, chemistry, English, German, physics, Russian area studies and anthropology departments.
"The project has already triggered lots of positive feedback," Freundlich said. "Wellesley faculty have not only made fascinating book choices, but have also shown how skilled they are at selecting irresistible passages—and reading them with flair."
Since 1875, Wellesley College has been a leader in providing an excellent liberal arts education for women who will make a difference in the world. Its 500-acre campus near Boston is home to 2,300 undergraduate students from all 50 states and 75 countries.
###