Wellesley College Political Scientist Robert Paarlberg's New Book
Explains the Ins and Outs of Global Food Politics
WELLESLEY, Mass.— In 2008, international food prices skyrocketed, pushing the cost of rice or a loaf of bread out of the reach of many, and inciting riots in nations from Egypt to Haiti. For Wellesley College's Robert Paarlberg, who watched the confused coverage of the crisis, the need for a better explanation of today's food issues became clear.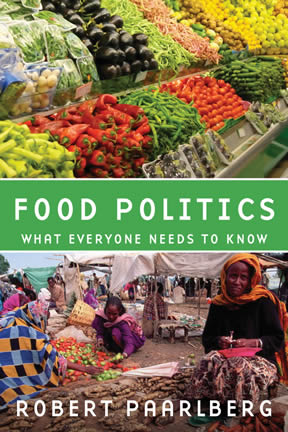 "When even the best journalists misjudged both the causes and the consequences of that year's spike in international food prices, I decided it might be valuable to provide an accessible discussion of global hunger and international food markets written from the vantage point of a specialist from the academic world," said Paarlberg, the Betty Freyhof Johnson Class of 1944 professor of political science at Wellesley, and author of the new book Food Politics: What Everyone Needs to Know (Oxford University Press, March 2010).

The book, written in an easy-to-navigate, question-and-answer format, touches on today's most important food issues— including 2008's price crisis, the politics of chronic hunger, international food aid, controversies surrounding green revolution farming, the obesity crisis, supermarkets, fast food, organic food, local food and genetically engineered food.
Paarlberg was also motivated to write the book by the cultural emergence of a dominant new viewpoint, which champions local and organic food. Specialists know that the scientific and economic foundations of this viewpoint are weak, he says. Informed by years of experience in independent research and consulting work in international food and agriculture in Europe, Asia, Latin America, Africa and the United States, he wanted his new book to explain why.
As debates about global food issues have heated up and become increasingly polarized in the last decade, neither side of the political spectrum are likely to be pleased by this assessment from an independent, scholarly perspective.
"Many on the right will be offended by the harsh judgments I offer regarding processed food companies and the livestock industry, and by my endorsements of foreign assistance and a larger public sector role in rural development," he said. "The political left will probably object to my optimism regarding agricultural science, my critique of organic farming and also my tolerant view of private markets and international trade."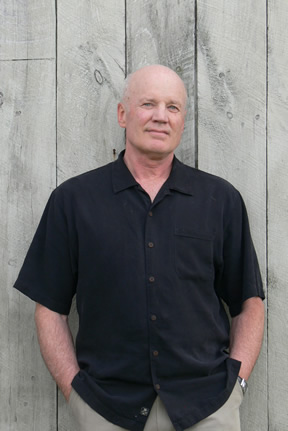 Paarlberg, also an associate at the Weatherhead Center for International Affairs at Harvard University, teaches a seminar on the issues covered in Food Politics at Wellesley. His principal research interests are international agricultural and environmental policy. He is the author of several books, including Starved for Science: How Biotechnology Is Being Kept Out of Africa (Harvard University Press, March 2008), which explains why poor African farmers are denied access to productive technologies, particularly genetically engineered seeds with improved resistance to insects and drought.
Paarlberg is a member of the Board of Agriculture and Natural Resources at the National Research Council of the National Academies. He has been a member of the Board of Directors of Winrock International and the Emerging Markets Advisory Committee at the U.S. Department of Agriculture, a scientific liaison officer to International Food Policy Research Institute from the U.S. Agency for International Development, and a consultant to the National Intelligence Council , United States Agency for International Development, IFPRI, the World Bank and the Bill and Melinda Gates Foundation. He has served as visiting professor of government at Harvard, as a legislative aide in the U.S. Senate and as an officer in the U.S. Naval Intelligence Command. He received a B.A. in government from Carleton College in Minnesota and a Ph.D. in government from Harvard.
Since 1875, Wellesley College has been a leader in providing an excellent liberal arts education for women who will make a difference in the world. Its 500-acre campus near Boston is home to 2,300 undergraduate students from all 50 states and 75 countries.
###