Three Wellesley College Seniors Awarded Fellowships
for Aspiring Teachers of Color
WELLESLEY, Mass.— Wellesley College seniors Victoria-Diane Allison, Raquel Armstrong and Zahra Mohamed have been awarded Woodrow Wilson-Rockefeller Brothers Fund Fellowships for Aspiring Teachers of Color.
The students, who are among 25 fellows nationwide, will receive a $30,000 stipend to complete a master's degree in education, support throughout a three-year teaching commitment in a high-need public school, and guidance toward teaching certification.
"The foundation is pleased to add this impressive group of young and promising teachers to its national network of outstanding teachers and scholars," said Bill Dandridge, program officer and director of the fellowships. "Their desire to serve children in the nation's most challenging schools and communities is an important reason to be hopeful about the future of our public schools."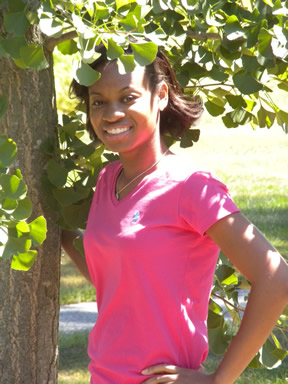 Victoria-Diane Allison, of Brooklyn, N.Y., has interned at the Urban Institute Summer Academy and for the New York City Department of Education. At Wellesley, she is the house president of Claflin Hall and serves on the Committee for Curriculum Instruction, the Martin Luther King Jr. Memorial Committee and the search committee for the new director of Harambee House, which provides support to students of African descent.
"I want to give back to my community — the urban community — by mentoring, coaching and teaching students to explore their potential, regardless of their background," said Allison, a sociology major. "I want students to know that they can succeed."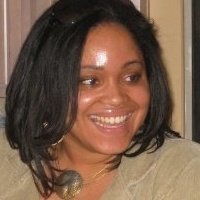 Racquel Armstrong, of Cleveland, Ohio, has worked at the Phillips Brooke House in Boston, Mass. , teaching and developing curriculum focused on literacy and math for students age 6-13. She v olunteers with the YMCA, Bridge the Gap, the County Commissioner's Office and Campaign for Cleveland City Council. At Wellesley, she is an urban studies major and serves as the president of Ethos, a student group. She also has received an award from the Harry S. Truman Scholarship Foundation, a Wellesley College Community Service Award and Academic Achievement awards.
"Though I cannot change students' financial circumstances as an educator, I can change the way that they view themselves," Armstrong said. "I can change the way that they view their communities and, in turn, make them responsible citizens."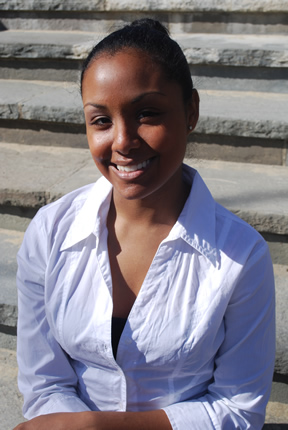 Zahra Mohamed, of Queens, N.Y., has served as the assistant director and a private tutor for Top Tutors Educational Services. She has volunteered at the Mission Hill After-School Program, Women's Lunch Place and the Shield Institute. At Wellesley, she has served as co-president of Women for Caribbean Development and as a first-year mentor.
Mohamed said she was inspired to pursue teaching as a student in New York City public schools.
"Students in high-need schools often need the most guidance and support, but they do not receive nearly enough resources and attention," she said. "Attending public schools kept me from taking for granted the opportunity to attain an education."
Established in 1992 by the Rockefeller Brothers Fund (RBF), the Fellowships for Aspiring Teachers of Color were created to help recruit, support and retain individuals of color as public education teachers and administrators. Since the program's inception, it has awarded nearly $8 million in grants and financial assistance to 350 fellows. In January 2009, RBF transferred the program to the Woodrow Wilson Foundation following a national review of potential host organizations.
Since 1875, Wellesley College has been a leader in providing an excellent liberal arts education for women who will make a difference in the world. Its 500-acre campus near Boston is home to 2,300 undergraduate students from all 50 states and 75 countries.
###