Wellesley College's Flavia Laviosa Examines Women's Struggles
Through the Lens of Film in New Book
WELLESLEY, Mass.— In investigating crimes of honor, a practice intended to punish women accused of tarnishing their family's reputation, Wellesley's Flavia Laviosa studied the films of four women directors whose work has raised awareness of the practice's prevalence in the Mediterranean region. Laviosa realized the pervasiveness of honor killings in countries where murder for honor-related cases is legitimized, and found that women are not the only victims of the practice.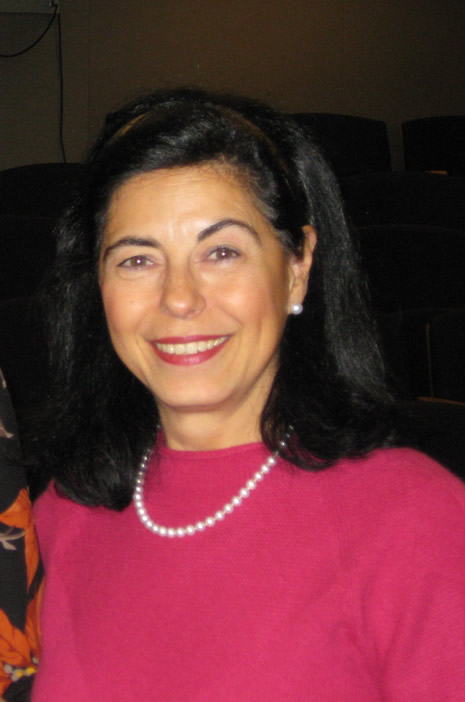 Wellesley's Flavia Laviosa is editor of the collection, Visions of Struggle: Women's Filmmaking in the Mediterranean.
"Men themselves are victims of social beliefs and cultural traditions, as their families put the burden and pressure of committing murder onto them," she said.
Laviosa detailed her findings in the chapter, "Death is the Fairest Cover for her Shame: Framing Honor Killings," which is included in her new edited collection, Visions of Struggle: Women's Filmmaking in the Mediterranean (Palgrave Macmillan, January 2010).
In the collection, contributors examine the ways in which cinematic art represents Mediterranean women's collective experience of struggle — including terrorism, abuse, forced marriage, sex trafficking and war.
Laviosa was inspired to create the edited volume by a film festival and symposium she organized at Wellesley College in 2007 of the same name. The two-day event featured speakers who examined films that denounce violence and abuse, expose hypocrisies and address the consequences of cultural conflicts and changes in women's lives in Mediterranean countries.
The book has gained praise from colleagues.
"Visions of Struggle engages with long-standing feminist issues in new ways," said Chris Holmlund, chair of the cinema studies program at the University of Tennessee. "A critical assessment not only of female vulnerability in the 21st century but also of resilience, creativity and strength, Visions of Struggle provides a sorely needed and eminently strategic update to questions facing both women and film."
Laviosa is a senior lecturer in the Department of Italian Studies at Wellesley, where she teaches culture, film and language courses. Her research interests are Italian women directors, southern Italy, Euro-Mediterranean studies and foreign language education. She is a member of the International Consulting Board for Sine/Cine the Journal of Cinema Research and has published numerous articles and chapters on Italian cultural studies and cinema and foreign language education.
Laviosa holds a Ph.D. in foreign language education and an M.A. in humanities from SUNY Buffalo. She earned a M.Sc. in European film studies and criticism at the University of Edinburgh in Scotland and completed a B.A. honors in foreign languages and literatures at the University of Bari in Italy.
Since 1875, Wellesley College has been a leader in providing an excellent liberal arts education for women who will make a difference in the world. Its 500-acre campus near Boston is home to 2,300 undergraduate students from all 50 states and 75 countries.
###