Kenyan Entrepreneur Teddy Warria Speaks on Sustainable Development
at Wellesley College March 31
WELLESLEY, Mass.— Teddy Warria, founder of organizations Common Vocabulary and New Horizons Initiative, will visit Wellesley College Wednesday, March 31, at 8 pm in Pendleton Atrium. He will talk about the importance of an interdisciplinary and cosmopolitan approach to solving contemporary global economic problems.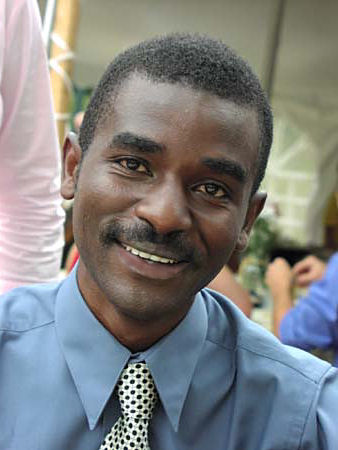 He will speak about his journey as a social entrepreneur from Kenya and the keys to improving the economy on a national and global scale during the lecture "Cosmopolitanism: Bridging the Gap Between the Rich and Poor in an Interconnected World." The event is free and open to the public.
Warria, a public policy and international affairs fellow from the Woodrow Wilson School at Princeton University, works to stimulate systemic, long-term change in Africa through education, strategic philanthropy, global social entrepreneurship, communications, sustainable tropical health and institution building. His organizations have been recognized by the Clinton Global Initiative as exemplary university programs committed to addressing and communicating critical development issues in Africa.
He co-founded the Kenya Scholarship Foundation and co-authored New Horizons: A Practical Guide to Applying to Universities in the United States . The volunteer-based foundation has helped more than 50 Kenyans access top-tier universities in the United States, including a 2009 Rhodes Scholar-Elect.
The event is sponsored by the Wellesley College Economics Student Association and the Acumen Fund, a nonprofit global venture fund that uses entrepreneurial approaches to solve problems of global poverty.
Since 1875, Wellesley College has been a leader in providing an excellent liberal arts education for women who will make a difference in the world. Its 500-acre campus near Boston is home to 2,300 undergraduate students from all 50 states and 75 countries.
###