Pakistan's Mira Sethi is Chosen as 2010 Student Commencement Speaker at Wellesley College
WELLESLEY, Mass.— Since college days of old, late night conversations with friends have prompted students to think more deeply about life. Those time-honored discussions have motivated Mira Sethi, 23, of Lahore, Pakistan, to write a speech destined to go down in Wellesley College history.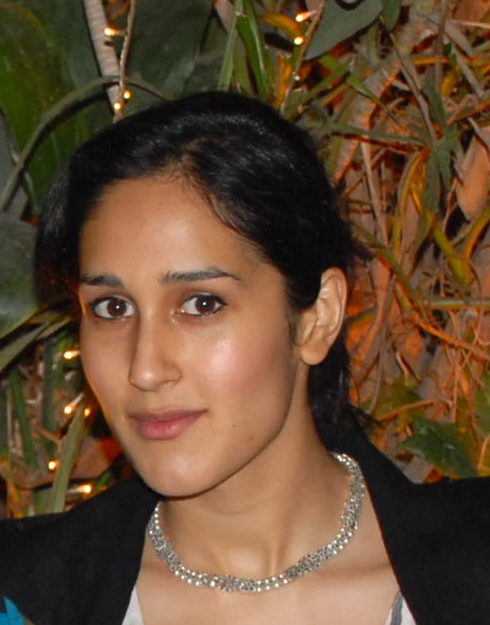 Selected as Wellesley's 2010 student Commencement speaker, she will deliver her speech at Wellesley College's 132nd Commencement, Friday, May 28. A Wellesley senior has spoken at Commencement every year since the first student Commencement speaker, Hillary Rodham Clinton, class of 1969, spoke at her own graduation.
"My inspiration is really the conversations I've had with my friends here — late at night, over e-mail during the holidays, in class — as to what the 'Wellesley experience' is like," Sethi said. "And I've learned that you can't reduce it to a catchy phrase because there's a lot of healthy confusion in our own evolving impressions of what Wellesley means to each of us. I'm honored to be able to speak on behalf of my peers because each of us has had a unique experience here."
Sethi is majoring in English with a South Asian studies minor. Before enrolling at Wellesley, Sethi attended Lahore Grammar School in Pakistan and Cheltenham Ladies' College in Gloucestershire, United Kingdom.
After graduation, she will work at The Wall Street Journal in New York as a Robert L. Bartley Fellow. The fellows are paid interns who work with members of the Journal's opinion pages.
Sethi has been a Writing 126 teaching assistant in the Writing Program and a tutor in the South Asian Studies Department. She has contributed to The Wellesley News student newspaper as well as to the July issue of the alumnae quarterly, The Wellesley Magazine. She has written articles for The Daily Times in Lahore and The Indian Express in Delhi and was an editorial intern for the op-ed section of the Indian Express during the summer of 2007.
This spring she took part in the Ruhlman Conference, a daylong event focusing on student research. She served on a panel of students presenting a variety of creative theses called "Where We Are From, Where We Are." The daughter of Najam Sethi and Jugnu Mohsin of Lahore, Pakistan, she spent her junior year abroad at Oxford University.
Wellesley College's Commencement begins at 10:30 am on the Academic Quad of the Wellesley, Mass., campus. Sethi will be joined by other speakers on the stage including Lynn Sherr, former ABC News correspondent and member of the Wellesley class of 1963, and Wellesley President H. Kim Bottomly.
More information on Wellesley's commencement exercises can be found at www.wellesley.edu/PublicAffairs/Commencement/.
Since 1875, Wellesley College has been a leader in providing an excellent liberal arts education for women who will make a difference in the world. Its 500-acre campus near Boston is home to 2,300 undergraduate students from all 50 states and 75 countries.
###