Newhouse Center for the Humanities at Wellesley College
Welcomes Scholars
WELLESLEY, Mass.— The Newhouse Center for the Humanities at Wellesley College will welcome its latest group of scholars — to work on topics ranging from the punk rock movement in Peru to the role of the Arlington Cemetery in our political imagination — for the 2010-11 academic year. Several scholars will teach undergraduate courses and faculty seminars; all will be involved in collaborations throughout the year with one another and the Wellesley College community.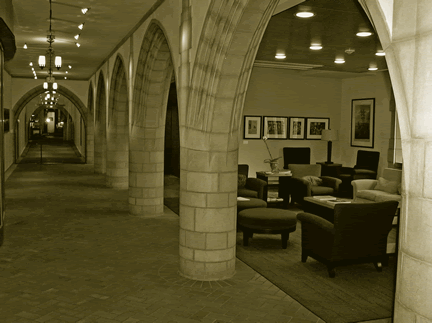 "I am thrilled with the quality of the scholars who will be joining us at the Newhouse next year and feel sure that they will help bring some exciting new programming in the humanities to the college," said Carol Dougherty, director of the Newhouse Center and professor of classical studies at Wellesley. "I look forward to introducing them to the Wellesley community in the fall."
Newhouse fellows pursue their own scholarship while engaging in the intellectual life of the college. Fellows regularly meet with one another, sharing their works in progress and often serving as mentors to student research assistants. The fellowships are open to Wellesley College faculty on sabbatical, to junior and senior faculty members at other colleges and universities and to unaffiliated scholars and writers.
Affiliated Wellesley Faculty
In addition to these new fellows, Deborah Klimburg-Salter, professor of Asian art history at the Institute of Art History of the University of Vienna, will continue her residency as the Mary Cornille Distinguished Visiting Professor in the Humanities. Colin Channer, the author of the novels Waiting in Vain , Satisfy My Soul and The Girl with the Golden Shoes, w ill continue a three-year term at Wellesley teaching courses in fiction and screenwriting as the Newhouse visiting professor in creative writing. Amanda Leff will be in residence for the second year of her Mellon postdoctoral fellowship in English and Leila Nadir will be in residence as a Mellon postdoctoral fellow in environmental studies.
Since 1875, Wellesley College has been a leader in providing an excellent liberal arts education for women who will make a difference in the world. Its 500-acre campus near Boston is home to 2,300 undergraduate students from all 50 states and 75 countries.
###