Wellesley College Graduates Awarded Fulbright Grants
for Worldwide Research, Study and Teaching
WELLESLEY, Mass.— One 2010 Wellesley College graduate will delve into issues of human trafficking in Moldova, while another studies the music culture in Lithuania, where thousands gather at traditional folk music concerts. Four Wellesley graduates will conduct research and teach in locations from Bangladesh to South Korea with support from the Fulbright Program, which has awarded them prestigious grants for postgraduate work.
Wellesley College 2010 graduates Malina Dumas and Emily Šaras have been awarded Fulbright Full Grants, and Olinda Hassan and Beilin Ye have won Fulbright English Teaching Assistantships. Victoria Charoonratana, also in the class of 2010, has been named an alternate for an English Teaching Assistantship to Thailand.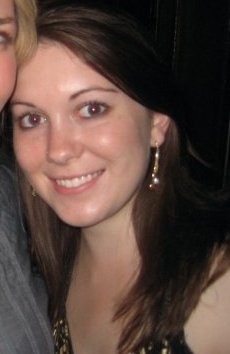 Malina Dumas, of New Sharon, Maine, has won a Fulbright Full Grant to study issues of human trafficking in Moldova. She became interested in the problem of human trafficking last summer as an intern in the U.S. Embassy in Sofia, Bulgaria, where she researched human trafficking and the rights of asylum seekers and refugees in Bulgaria.
"The purpose of my research will be to gain a comprehensive understanding of this problem in Moldova by studying the economic and political situation in the country as well as migration patterns and legal issues," she said.
During her Fulbright year, Dumas will be based in the capital of Chisinau and will travel throughout Moldova, Europe's poorest nation, to conduct research and raise awareness on the issue of human trafficking and how people can protect themselves. She hopes to also examine how the Internet is used for trafficking purposes.
"My generation is intrinsically connected to the web, and I want to see how teenagers use the Internet in Moldova," she said. "Many websites for mail-order brides and job-search sites that are based in Eastern Europe are fronts for trafficking organizations, and it is important for the public to be aware of potential dangers."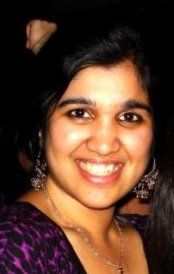 Olinda Hassan , of Tucson, Ariz., will teach English in Bangladesh and explore gender disparities in education. As a South Asian Muslim woman in the U.S., Hassan understands the challenges of learning a new language and says she will apply her own experiences to her teaching.
"My first two years in America were spent in ESL (English as a second language) in an urban neighborhood," she said. "Learning English and ultimately attending Wellesley could not have been possible without those teachers who gave me the confidence I needed."
Fulbright Full Grant winner Emily Šaras, of Hopedale, Mass., will attend the Lithuanian Music and Theatre Academy, studying voice performance in the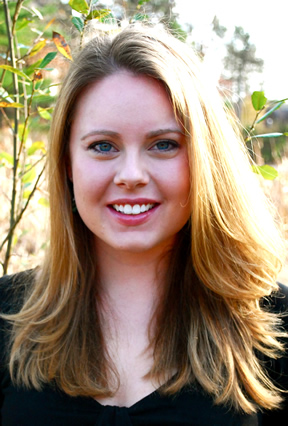 studio of Sigutė Stonytė, the national soloist at the Lithuanian National Opera and Ballet Theatre. She will also pursue an ethnographic research project about the music-culture of Lithuania.
Government agencies have been using the performance of ancient folk music, as well as folklore and folkdance, on a grand scale in order to push nationalist politics there, she said. The public performance of this music is part of an initiative to reconstruct a unique ethnic identity for the Lithuanian people, whose cultural progress had been manipulated when Lithuania was occupied by both the Russian Empire and the Soviet Union.
"This is music on a scale of intensity that even I, as a young opera singer, was unfamiliar with," she said. "Thousands of Lithuanians gather together in folk song stadiums in costumes to sing folk music – for hours – together."
She will blog in multimedia form about her Fulbright experience throughout the year at http://www.dainosfieldnotes.com/ .
During her year abroad, Beilin Ye, of Chicago, Ill., will teach secondary school students in South Korea. Ye, who is trained in Tae Kwon Do, will also continue her study of the traditional Korean art.
"Through the Fulbright, I hope to explore a different educational environment and teaching style, as well as experience Korean culture through the ultimate immersion opportunity of a home stay," she said. "Korea fascinates me as a destination for cultural exchange because of the people's ability to preserve and maintain so much of their own culture while also accepting so many Western influences."
The Fulbright Program, sponsored by the U.S. Department of State, gives students, scholars and professionals the opportunity to do international research, study or teaching.
The students graduated from Wellesley College on Friday, May 28. Calling herself "living, breathing proof that Wellesley does indeed open the doors to the planet," ABC News journalist and alumna Lynn Sherr spoke to graduates. In a reference to fellow Wellesley alumna Hillary Rodham Clinton, Sherr told graduates who are looking for a career path to run for president, saying, "It is our tradition. And it's about time."
Since 1875, Wellesley College has been a leader in providing an excellent liberal arts education for women who will make a difference in the world. Its 500-acre campus near Boston is home to 2,300 undergraduate students from all 50 states and 75 countries.
###