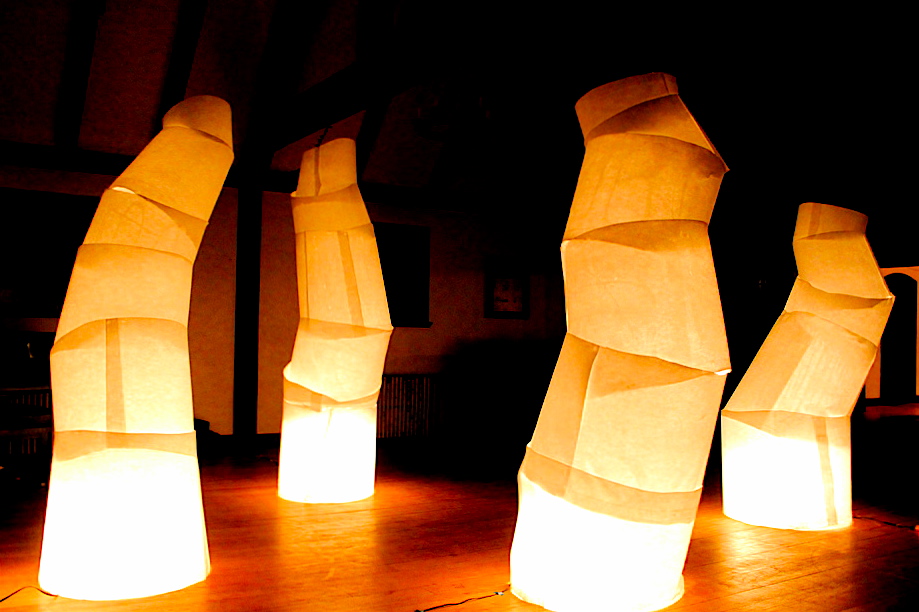 Architectural Installation by Senior Sophie Nitkin Shown at Wellesley College
Wellesley College senior Sophie Nitkin, an architecture major, recently showcased the product of her independent study on architectural sculpture and three-dimensional design.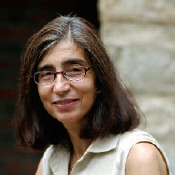 Wellesley's Adele Wolfson Appointed First Director of Babson-Olin-Wellesley Collaboration
Wellesley College President H. Kim Bottomly has announced that Adele Wolfson will assume the new position of special assistant to the president and director of the 3-College Collaboration on July 1, following the completion of her term as associate dean of the college at Wellesley. The collaboration aims to promote and facilitate cooperation between the institutions, and the new position will create a supportive infrastructure for the efforts.
Three Wellesley College Students Awarded Fellowships for Aspiring Teachers of Color
Wellesley College seniors Victoria-Diane Allison, Raquel Armstrong and Zahra Mohamed have been awarded Woodrow Wilson-Rockefeller Brothers Fund Fellowships for Aspiring Teachers of Color. The students, who are among 25 fellows nationwide, will receive a $30,000 stipend to complete a master's degree in education, support throughout a three-year teaching commitment in a high-need public school, and guidance toward teaching certification.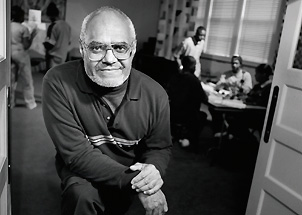 Civil Rights Activist Gives the Disadvantaged an Edge through Algebra: Robert Moses Will Speak at Wellesley College March 16
As a key leader in the civil rights movement of the early 1960s, Robert Moses focused on registering southern sharecroppers to vote. Today, he aims to assure the right to learn algebra — arguing that mathematics literacy in today's information age is as important to citizenship as registering to vote in 1960s Mississippi. He will talk about the need for high quality mathematics education during a lecture, "The Right to Learn: The Long Campaign for Civil Rights and Education Equity," Tuesday, March 16.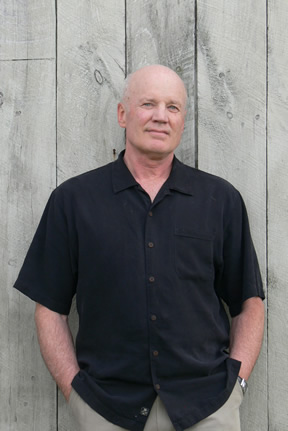 Wellesley College Political Scientist Robert Paarlberg's New Book Explains the Ins and Outs of Global Food Politics
In 2008, international food prices skyrocketed, pushing the cost of rice or a loaf of bread out of the reach of many, and inciting riots in nations from Egypt to Haiti. For Wellesley College's Robert Paarlberg , who watched the confused coverage of the crisis, the need for a better explanation of today's food issues became clear. He is the author of the new book Food Politics: What Everyone Needs to Know (Oxford University Press, March 2010), which touches on today's most important food issues.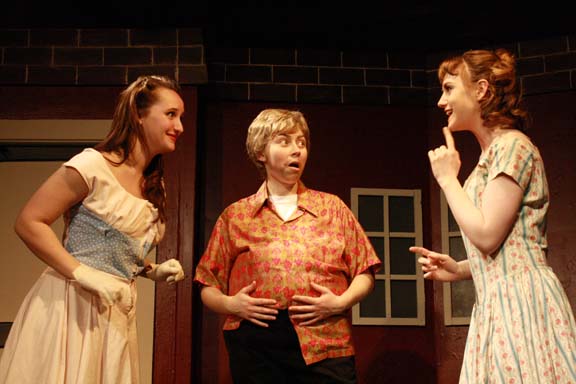 Shaking It Up: Wellesley College Tries to Read Complete Works of Shakespeare in 24-Hour Marathon
To be or not to be? That is the question: Can Wellesley College's Shakespeare Society read the complete works of the Bard in less than 24 hours?On Friday, March 5, at 3 pm the students will launch "24 Shakes," an all day and night literary adventure, as they read aloud all of Shakespeare's works:14,000 lines, 154 sonnets and 39 plays. The event, which is free and open to the public, will take place in the Shakespeare House, the small Tudor cottage by the Davis Museum and Cultural Center on Wellesley's campus.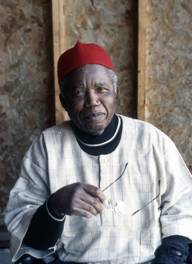 Wellesley College Honors Nigerian Author Chinua Achebe with Three-Day Celebration March 4-6
Wellesley College's Newhouse Center for the Humanities and the Office of the President hosts "Celebrating Chinua Achebe," three days of readings, performances and scholarly events celebrating the work of Nigerian poet and novelist, Chinua Achebe, one of the most important international figures in contemporary literature. Winner of the 2007 Man Booker Prize for fiction, Achebe is best known for his novel, Things Fall Apart, the most widely read work of African fiction. Achebe will deliver the 2010 Wilson Lecture Friday, March 5, at 7:30 pm in Houghton Chapel.
Ministering to Earthquake-Ravaged Haiti: Wellesley Lends a Helping Hand (and 400+ Pairs of Shoes)
In the wake of the earthquake in Haiti, Wellesley College has been involved in a number of relief efforts to benefit the devastated country, including offering "seed money" grants to people who organized fundraisers for Haiti.
Wellesley's Joanne Berger-Sweeney Honored for Her Medical Research by The Historymakers

Calling her "one of five of the nation's leading medical scientists," The HistoryMakersorganization honored Wellesley College Associate Dean Joanne E. Berger-Sweeney at Chicago's Museum of Science and Industry this month. Berger-Sweeney, Wellesley professor in neuroscience and biological sciences, presented her research in a panel discussion at the event. "I spoke about my research regarding Rett Syndrome, an autistic-spectrum disorder," Berger-Sweeney said. "I work with a mouse model where we take the genetic mutations that cause the disease in humans and test mice to see how closely they resemble the human model. We are trying diet and nutrition as a way of mitigating the symptoms of the syndrome."


Wellesley's Jeremy Wilmer Shows Ability to Recognize Faces Is Inherited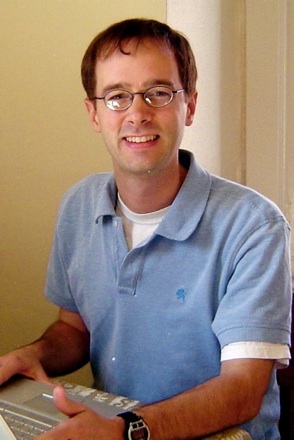 Do you never forget a face? According to a new study, you can thank your parents for an advantage that comes in handy at your social and business gatherings. Jeremy Wilmer, assistant professor of psychology at Wellesley College, led a study published in the Proceedings of the National Academy of Sciences (PNAS) this month. The study shows that facial recognition is likely inherited from one's parents, suggesting this ability can be passed down through families. Wilmer's study looked at identical and fraternal twins' ability to remember faces, allowing him and his colleagues to determine that the ability is based on genetics.
The Concert Series at Wellesley College Presents Cypress String Quartet with Soprano Andrea Matthews
The Cypress String Quartet (Cecily Ward, violin; Tom Stone, violin; Ethan Filner, viola; and Jennifer Kloetzel, cello) will perform at Houghton Memorial Chapel and Multifaith Center at Wellesley College, 106 Central St., Wellesley, Mass., Wednesday, March 17, at 8 pm.

Wellesley Joins Other Boston Area Colleges In Summit on Transforming Education to Meet Critical Global Challenges
The world faces daunting problems, from energy needs to medical research to clean water and more. Without a doubt, the answers lie in the ability of our educational system to rise to these challenges. With that goal, Babson College, Olin College of Engineering and Wellesley College will co-sponsor an interdisciplinary regional summit, "Educational Imperatives of the Grand Challenges," Wednesday, April 21, from 8:30 am to 4:30 pm in Houghton Chapel at Wellesley College.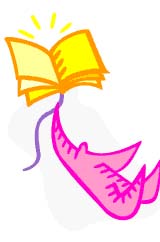 A Peek Inside Professors' Minds: Wellesley Faculty Talk About and Read from Favorite Books
What do professors read – or suggest that we all might read – about the topics they spend their lives researching and teaching? This semester Wellesley College launched a undertaking to answer that question, "What Wellesley's Reading," in which professors discuss and read from their favorite books.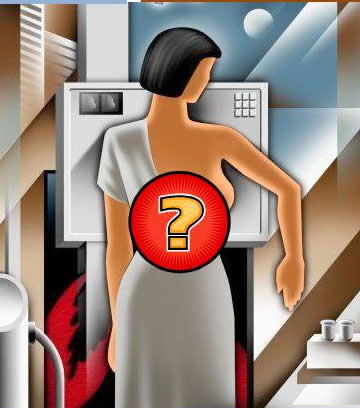 Wellesley Hosts Debate on New National Guidelines for Mammograms and Breast Self-Examination
A debate on the new national guidelines for mammograms and breast self-examination will kick off "Celebrating QR Connections," which will explore the connection between quantitative reasoning and women's health. "This series underscores the critical ways in which quantitative information is used — or should be used — in describing health outcomes and in decision-making by policy-makers, medical personnel and patients," said Corrine Taylor, director of the Quantitative Reasoning Program.
Something Like Fireworks: New Installation by Stephen Vitiello Opens at Wellesley's Davis Museum, through June 6

In his first solo exhibition in New England, sound artist and electronic musician Stephen Vitiello will create a new installation, Something Like Fireworks, for the Davis Museum and Cultural Center at Wellesley College. An introduction to mystery and an invitation to travel, Vitiello's work will offer a unique experience, enveloping visitors and transforming their conception of the space around them.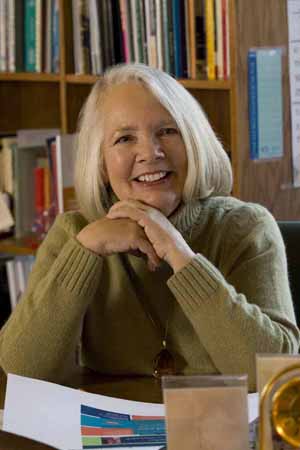 Susan McGee Bailey, Director of the Wellesley Centers for Women, To Retire After 25 Years
Wellesley College President H. Kim Bottomly has announced that Susan McGee Bailey, executive director of the Wellesley Centers for Women (WCW) and professor of women's and gender studies and education, will retire at the end of 2010. Under Bailey's direction, the WCW has become one of the largest and most influential organizations conducting scholarly social science research and developing action programs centered on women's and girls' perspectives.
"Transformations" Opens at Jewett Arts Center in March
This spring, the Jewett Art Gallery is pleased to present "Transformations, " featuring works that highlight the correlations and contrasts that occur when moving between two and three dimensions. The exhibition presents artists who fabricate three‐dimensional work as a means of generating two‐dimensional work, or who transform works between two and three‐dimensional media. Featured artists include Anthony Crudelle‐Janello, Ken Takashi Horii, Nathalie Miebach and Thomas Lyon Mills, and the show is curated by Gallery Director Clara Lieu.


Davis Museum and Cultural Center, Wellesley College, Opens Spring Events
The Davis Museum and Cultural Center at Wellesley College opens "Something Like Fireworks," A New Installation by Stephen Vitiello and Seeing God in Prints: Indian Lithographs from the Collection of Mark Baron and Elise Boisanté. Two installations currently at the Davis - Christine Hiebert's Reconnaissance: Three Wall Drawings and Michael Singer's Ritual Series/Retelling - remain on view through June 6.

Wellesley College Honors Two of Its Outstanding Graduates during Alumnae Achievement Awards
One alumna brought a new appreciation to African-American art. Another promoted education worldwide as the key to human progress. Both are leaders and innovators in their fields, bringing distinction to themselves and Wellesley College. Art historian Alvia Wardlaw, class of 1969, and education leader Janet Parker Whitla, class of 1952, were presented with the Wellesley College Alumnae Achievement Award Thursday, Feb. 11.

Newhouse Center for the Humanities at Wellesley College Presents 2010 Distinguished Writers Series
Authors Chris Abani and Achy Obejas (Feb. 23), Francine Prose (March 16), Colum McCann (March 30) and Carolyn Forché and Valzhyna Mort (April 20) will be featured speakers at Wellesley College's Newhouse Center for the Humanities' 2010 Distinguished Writer Series. A great way to discover new books, talk to authors about their work and meet fellow book-lovers, the Series will consist of a reading followed by a conversation with series curator Colin Channer, followed by an open question-and-answer session. All events are free and held on Tuesday afternoons at 4:30 pm at the Newhouse Center.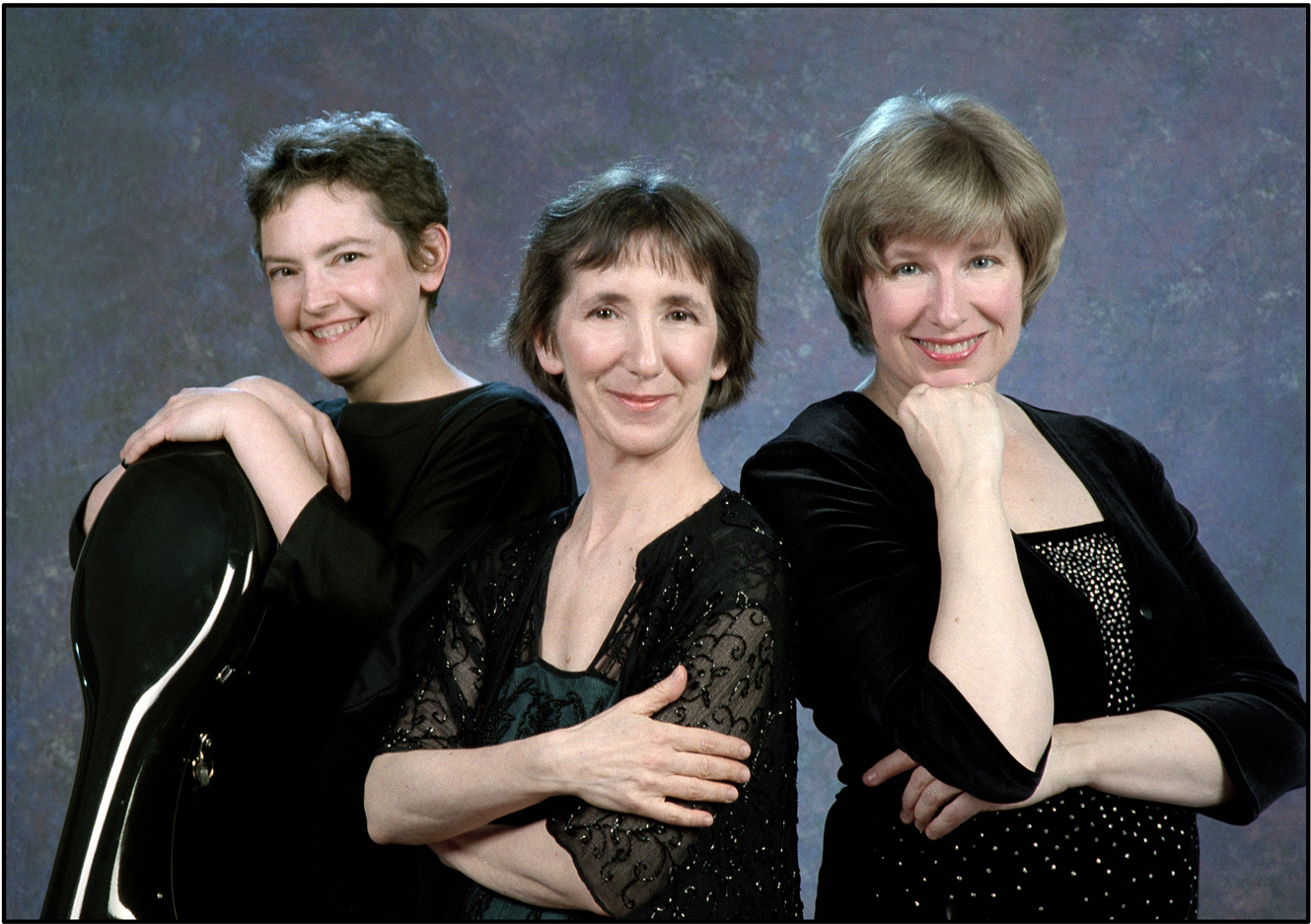 Ensemble-In-Residence Triple Helix Piano Trio Presents From Roots To Blossoms: The Flowering of Modernity Nourished By The Romantic Spirit
The Concert Series at Wellesley College presents ensemble-in-residence Triple Helix Piano Trio – violinist Bayla Keyes, cellist Rhonda Rider and pianist Lois Shapiro will continue on April 7 and 10. All presentations are free and open to the public.


Wellesley College Presents Madeleine K. Albright With a Commemorative Pin
Wellesley College presented a pin to former Secretary of State Madeleine this week to commemorate its inaugural Madeleine Korbel Albright Institute for Global Affairs. Albright, a member of the Wellesley class of 1959 and this year's distinguished visiting professor at the institute that bears her name, has hundreds of pins and recently wrote a book, Read My Pin: Stories from a Diplomat's Jewel Box. This latest pin, designed by Stucci Jewelers of Natick, is of a globe, to represent Wellesley's reach into the world.
The Secret Life of Bees: Wellesley's Heather Mattila Explores Honey Bees' "Waggle" Dancing and Other Mysterious Behaviors
Heather Mattila, assistant professor of biological sciences at Wellesley College, studies honey bee hives to find out how colonies work together to find food. Her research, recently featured in Discover Magazine, has gained importance in the agricultural arena as honey bee populations have declined dramatically — and mysteriously — in recent years. From mangoes to mustard and almonds to apples, bees pollinate more than 400 crops that would be poor producers without their services — making their decline a major concern for the health of the world's food supply.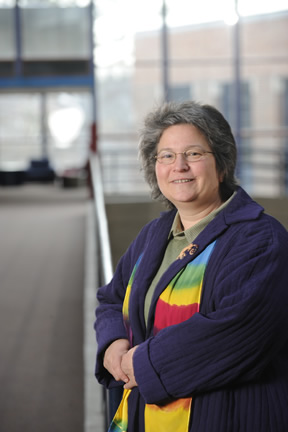 Catherine L. Summa Named Director of Wellesley College's Science Center
Wellesley College alumna Catherine L. Summa began her new position as director of Wellesley College's Science Center on Jan. 15. Summa is a professor of geoscience and chair of the Geoscience Department at Winona State University in Minnesota. At Winona and throughout Minnesota, she has been a leader in science education and promoting scientific interest among non-scientists and the public. The new position of director of the Science Center was created this year as a combination of the administrative and academic leadership roles.
Partners in Health Director Ophelia Dahl Calls for Coordinated Efforts to Aid Haiti
For more than 20 years, Boston-based Partners In Health (PIH) has delivered health care to the poorest areas of Haiti. This week's devastating 7.0 earthquake has the nonprofit organization quickly organizing to help the stricken country. Ophelia Dahl, PIH executive director, spoke about the devastation in Haiti at Wellesley College, calling for a coordinated effort among the 10,000 organizations already involved in aid to Haiti.
The Concert Series at Wellesley College Announces Winter/ Spring 2009 Programming
With concerts ranging from early music to jazz, The Concert Series at Wellesley College brings a diverse array of world-class performers to campus, featuring both visiting artists and members of the performing faculty. Unless otherwise noted, all concerts are free and open to the public.
Developing Tomorrow's Leaders: First-Ever Albright Institute Launches at Wellesley College
Call it a new global network. Forty young women will learn how to become effective world leaders this January at Wellesley College's first-ever Madeleine Korbel Albright Institute for Global Affairs. This unique opportunity showcases the advantages of a liberal arts education—particularly one provided by the nation's top women's college—in preparing women for positions of global leadership. Learning how to synthesize a vast array of ideas and perspectives, students will focus on setting goals, promoting collaboration, creating consensus and building community to solve global problems.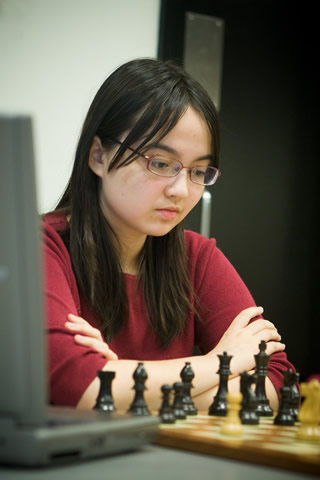 Wellesley Student Anya Corke's Champion Chess Play Breaks Boundaries in Boston
Anya Corke has gone by many titles: the top chess player from Hong Kong, a woman grandmaster and, most recently, a Wellesley College first-year student. Since coming to Wellesley this fall, Corke, 19, has added another distinction to her name as the first-ever woman to play for the Boston Blitz, a Cambridge-based team that competes in the United States Chess League. She has gone unbeaten since beginning play for the league. According to the World Chess Federation, there are 249 woman grandmasters in the world, as of November 2009.
Wellesley's Nolan Flynn Helps to Develop New Treatment for Traumatic Injury
In settings from the battlefield to car accidents, blood loss is a major factor in deaths resulting from traumatic injury. Nolan Flynn, associate professor of chemistry at Wellesley College, is part of a research team that has developed a new treatment for internal bleeding that promises to save lives. "Although some treatments for uncontrolled bleeding, such as those based on human recombinant factor VIIa, exist, these materials are often limited by stringent storage conditions, short shelf life, and the potential for complications after administration to the patient," he said.
Lisa Fischman Appointed Ruth G. Shapiro '37 Director of Davis Museum and Cultural Center at Wellesley College
Wellesley College President H. Kim Bottomly has announced the appointment of Lisa Fischman as the Ruth G. Shapiro ' 37 director of the Davis Museum and Cultural Center. Fischman, at right, who will take up her appointment on Feb. 1, has served as chief curator of the University of Arizona Museum of Art in Tucson and Gallery Director at the Atlanta College of Art. Trained as an Americanist, Fischman has focused on investigating the relationships among the fine arts, material culture, design and popular culture, and locates her interest "among creative spheres often presumed not to intersect."
Citibank CEO Meets With Wellesley Economics Students
On Nov. 18, Vikram Pandit, CEO of Citigroup, and Lisa Caputo, Chairman, CEO and Founder of Women & Co. and Executive Vice President of Citi Global Marketing and Corporate Affairs, participated in a discussion with Wellesley College students regarding women and the economy.
Wellesley's Markella Rutherford Focuses on Freedom and Boundaries in Popular Parenting Advice
Should parents give their children more chores? Is it okay to let them dress how they want? Is constant adult supervision a must? Markella "Kelly" Rutherford, assistant professor of sociology at Wellesley College, evaluated how parenting advice on these questions has changed over time in her study, "Children's Autonomy and Responsibility: An Analysis of Child Rearing Advice," recently published in the journal Qualitative Sociology.
One Nation, Indivisible? Wellesley's Stacie Goddard Examines the Nature of, and Solutions for, Ongoing Territorial Disputes in New Book
For thousands of years, leading up to present day, men have battled over the right to rule the Holy City of Jerusalem. Yet this territorial dispute, seemingly irresolvable, hasn't always been so and could be remedied through a change in political rhetoric, says Wellesley's Stacie Goddard in her new book, Indivisible Territory and the Politics of Legitimacy: Jerusalem and Northern Ireland (Cambridge University Press, September 2009).
Wellesley College Scientists Win EPA Grant to Support Earth-Friendly Heating Options for Poor Nations
Wellesley College alumna Catlin Powers, class of 2009, fights to bring heat, clean water and other necessities to those in need -- from the high-altitude regions of the Himalayas to economically depressed areas of the Dominican Republic, Ghana and India. Powers and other investigators, including project advisor Nolan Flynn, associate professor of chemistry at Wellesley, have won $10,000 from the EPA's P3 Awards, a national student design competition focusing on people, prosperity and the planet.
New Book on Infamous Tuskegee Study Delves into Medical Experimentation and Health Care Reform

The Tuskegee Syphilis Study has become the American metaphor for medical racism, government malfeasance and physician arrogance. The subject of histories, films, rumors and political slogans, it received an official federal apology from President Bill Clinton in a White House ceremony attended by Wellesley College Professor Susan M. Reverby, one of those responsible for making the apology happen. In her new book Examining Tuskegee: The Infamous Syphilis Study and Its Legacy (University of North Carolina Press, November 2009), Reverby details the study's racist history, explains how people experienced it and why the doctors thought it was the right thing to do.
Wellesley's Roxanne Euben Reveals Variety of Islamist Political Thought
Wellesley College political scientist Roxanne L. Euben has published a new book designed to expand the understanding of Islamist thought in the Western world. Princeton Readings in Islamist Thought: Texts and Contexts from al-Banna to Bin Laden (Princeton University Press, November 2009), is an anthology of key primary texts that provides an introduction to Islamist political thought from the early 20th century to the present.
New Diversity Initiative Is Launched at Wellesley
President H. Kim Bottomly and Dean of Students Debra DeMeis have invited the Wellesley College campus community to the launch of the new Initiative for Diversity and Inclusion for Students.
Wellesley's Jennie E. Pyers Studies 'Tip of the Tongue' Experiences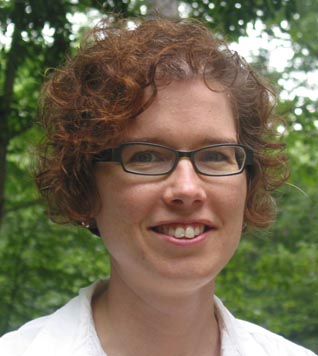 Wellesley College psychologist Jennie E. Pyers would like to tell you about her latest research – it's right on the tip of her tongue. Pyers studies that all-too-human tendency to try to say a word you know, but just can't remember. Her research looks for possible explanations for this lapse: "One, words that sound the same are competing to come out," says the assistant professor. "Two, words that share the similar meaning will block out another word. Or three, words that we don't use very often are harder to access."
Recent Wellesley College Graduate Nabs Major Physics Honor
Wellesley College 2009 graduate Bilin Zhuang has been awarded the American Physical Society's 2009 Leroy Apker Award for outstanding achievements in physics. Zhuang will receive $5,000 and an allowance for travel to the meeting of the society where the award will be presented. The Wellesley College Physics Department will also receive $5,000 to support undergraduate research. Typically, the award goes to one student from a Ph.D. granting institution and one student from a non- Ph.D. granting institution. This year both winners are graduates of women's colleges— Zhuang and Kathryn Greenberg of Mount Holyoke College.
Wellesley President H. Kim Bottomly Is Inducted into American Academy of Arts and Sciences

H. Kim Bottomly, president of Wellesley College, is among those who will be inducted into the American Academy of Arts and Sciences' 229th class of new members on Saturday, Oct. 10. The program celebrates pioneering research and scholarship, artistic achievement and exemplary service to society. The AAAS membership includes more than 250 Nobel laureates and more than 60 Pulitzer Prize winners. "I am deeply honored to be included among the membership of the AAAS," Bottomly said. "I look forward to working with these outstanding leaders to come together on the vital and critical issues of our day."

Wellesley Economists Say Economic Crisis Will Cause More Retirements
Wellesley College economists Courtney Coile and Phillip Levine have published a new paper, "The Market Crash and Mass Layoffs: How the Current Economic Crisis May Affect Retirement," this month through the National Bureau of Economic Research. Coile and Levine continue to investigate this issue, focusing on its impact on the well-being of individuals in their 70s, well after they have left the labor force. They are incorporating their work in a book, Reconsidering Retirement: How Losses and Layoffs Affect Older Workers, soon to be published by Brookings Press.


What Motivates People to Participate in Politics? Wellesley College's Hahrie Han's New Book Says Its All About Caring and Connection
Hahrie Han, the Sidney R. Knafel assistant professor of social sciences in the Department of Political Science at Wellesley College, explores what motivates political participation in her new book, Moved to Action: Motivation, Participation, and Inequality in American Politics (Stanford University Press, 2009).Through in-depth interviews with political activists and large-scale survey data, Han studied how people with few resources and little political interest become motivated to vote. She found that highly personal commitments — such as the quality of children's education or the desire to help a friend — exert an impact on getting disadvantaged people to the voting booth.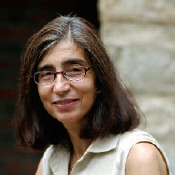 Associate Dean of the College Adele Wolfson Discusses the Experience of Women in Math and Science
Adele Wolfson, associate dean of the college, addressed ongoing issues of gender equality in math and science following actress Gioia De Cari's comedic one-woman show, "Truth Values: One Girl's Romp Through MIT's Male Math Maze." The play discusses the challenges of being a female graduate student in mathematics in the 1980s and the struggle to find one's passion. "Much of the play, unfortunately, rang true to the panel that responded afterward," Wolfson said.
Wellesley's Wilbur Rich Wins Achievement Award for Study of City Politics
City politics have provided Wilbur C. Rich with a most satisfying career as a professor of political science. Now they have brought him honors for a lifetime of achievement. Wellesley College's William R. Kenan Jr. professor of political science, Rich has been awarded the Norton Long Career Achievement Award from the American Political Science Association (APSA) at its 2009 annual meeting this month.
Wellesley, Babson and Olin Presidents Hold Collaboration Celebration
Babson, Olin and Wellesley college presidents held a community celebration of their new three-college agreement that builds on geographic proximity and complementary educational strengths to explore an expanded partnership among the three institutions. The event took place Wednesday, Sept. 9, in the Wellesley Room of Olin Hall at Babson College.
Wellesley College Teams Up With Google to Change Introductory Computing
A new computer science course, "The Socio-Technological Web," was offered at Wellesley College this fall. Google Research, which teamed up with faculty at a handful of colleges to explore the changing nature of computing, provided 20 Android smartphones to students in the class who will use and develop mobile applications for social interaction. "With this course we aim to help our students not only demystify the way omnipresent gadgets work, but, importantly, to empower them about using, understanding and affecting the social Web," said P. Takis Metaxas, associate professor of computer science.
Wellesley College Student Honored for her Commitment to Environmental
Issues
Junior Leslye Penticoff is taking ideas from the classroom and putting them to workthroughout the world — from Copenhagen to Argentina to Idaho. She has recently been honored with a Morris K. Udall scholarship for her commitment to environmental issues.The scholarship will fund her summer work in La Plata, Argentina, where she ispart of a four-person team working with a local non-governmental agency, Biosfera, and the Foundation for Sustainable Development. The team is working to finish a solar water heater project at a community center to increase sanitation and comfort for members of the neighborhood.
Newhouse Center for the Humanities Welcomes Scholars
The Newhouse Center for the Humanities at Wellesley College will welcome 12 scholars — working on topics ranging from religious conversion in Japan and India, to acoustics and aesthetics in the 19th century — for the 2009- 2010 academic year. Several of the scholars will teach undergraduate courses and faculty seminars; all will be involved in collaborative conversation throughout the year with one another and the Wellesley College community.
Students Win Beckman Scholarships for Scientific Research
Wellesley College students Adriane Otopalik and Allison Xie have won Beckman Scholarships. The awards, which are approximately $20,000, will fund two summers and one academic year of scientific research. They will present on their research to other Beckman Scholars at a national conference in 2010.
Wellesley College Seniors Win Truman Scholarships for Graduate Study
Former U.S. Secretary of State Madeleine K. Albright, Wellesley College class of 1959 and president of the Harry S. Truman Scholarship Foundation, has announced that Wellesley College seniors Racquel Armstrong and Jennie Hatch have been named 2009 Truman scholars on the basis of leadership potential, intellectual ability and likelihood of "making a difference."
Carnegie Junior Fellowship Winner Hopes to Help her Homeland
As a high school student, Kelima Yakupova, a 2009 graduate of Wellesley College, left behind her parents, siblings, grandparents and other relatives in the central Asian nation of Kyrgyzstan with hopes of obtaining a strong education to better the situation for those in her poor nation. Several years later, Yakupova's selection as a Carnegie Junior Fellow is bringing her one step closer to that goal. She will research in the Russia and Eurasia program of the Carnegie Endowment for International Peace.
Newhouse Center for the Humanities Welcomes Visiting Art History Scholar
The Newhouse Center for the Humanities will welcome Deborah Klimburg-Salter, professor for Asian art history at the Institute of Art History of the University of Vienna, to campus this fall as the 2009- 2010 Mary L. Cornille Distinguished Visiting Professor in the Humanities. Klimburg-Salter, who specializes in the art history of South and Central Asia, will be in residence for the fall semesters of 2009 and 2010.
Wellesley's New Albright Institute Aims to Educate World Leaders
Wellesley College graduates are no strangers to the world stage. This preeminent women's college has long educated its students to become global leaders. Now one of its most prominent alumnae, former U.S. Secretary of State Madeleine K. Albright, will help new generations of Wellesley women to make a difference in the world. This January, Wellesley will launch the Madeleine Korbel Albright Institute for Global Affairs to heighten the global perspective of Wellesley's academic environment and to prepare students for positions of world leadership. Albright herself will serve as the first of a series of distinguished visiting professors, sharing her vast experience as a diplomat and leader.

Wellesley College Senior Catlin Powers Wins $75,000 Environmental Prize
As chief operating officer and co-founder of One Earth Designs (OED), Wellesley senior Catlin Powers has spent as many as 50 hours a week during her college years fighting to bring heat, clean water and other necessities to those in need — from the high-altitude regions of the Himalayas to economically depressed areas of the Dominican Republic, Ghana and India. Powers has been recognized for her work with several prizes this spring, including $75,000 from the St. Andrews Prize for the Environment, which will support OEDs' invention that produces clean energy from the sun.
Wellesley's Mona Minkara Finds No Limits to Her Future

Mona Minkara stood before her fellow members of the class of 2009 at graduation from Wellesley College. After a writing and speaking competition, she has been selected as the student commencement speaker, a tradition at Wellesley since 1969 when Hillary Rodham Clinton served as the first student speaker for her class. "It's an honor," said Minkara, who is legally blind. "I hope disabled students around the country can realize you can make it even though you might be blind, or deaf, or whatever your story might be."